Luton win the Championship captain Lockyer celebrates in hospital
2023-05-28 16:18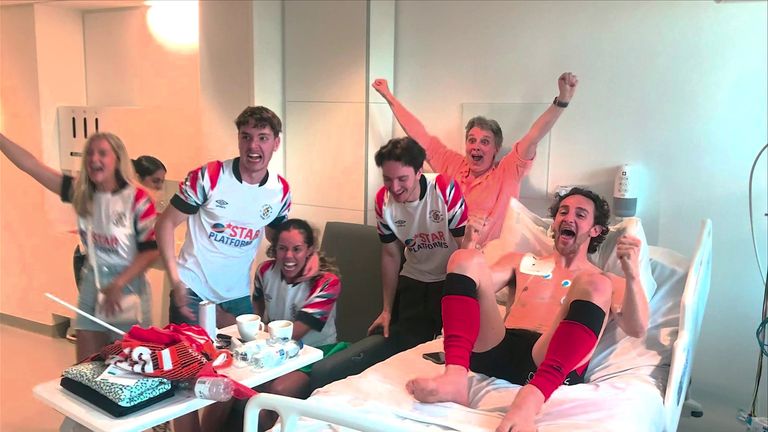 In the Championship finals, Luton successfully defeated Coventry City 6-5 in the penalty shootout to win the championship and successfully promoted to the Premier League. Captain Tom Lockyer, who fainted during the game, and his family were happy after watching the game Celebrate at the hospital.
In the 12th minute of the match between Luton and Coventry, Lockyear was tripped by the ball and fell into a coma. Lockyer was then carried away on a stretcher and taken to the hospital. After the game, Lockyer's father took to social media to post a photo of him in hospital surrounded by family and friends who were delighted for Luton's victory. Because this is Luton's first return to the Premier League since 1992.
Lockyer's dad captioned the photo posted: "Tom's dad is here, Tom is ok. Happy, but also sad not being able to celebrate with teammates. This is the moment..."
After the game, Luton coach Rob Edwards said in an interview: "This feeling is incredible. My only thought now is that Tom Lockyer is safe. In this season, he has made a huge contribution. Health It's the most important thing, more than football. Until he's fine, nothing else matters. Several players have spoken to him in hospital and Lockyear is being looked after very well."
"I have to give a huge credit to Mark Robbins and Coventry because I know what they've been through. They're a fantastic club but this is our day," Edwards added.
Edwards is extremely proud of the performance of his players. Especially Lockyer, Edwards believes that Lockyer is the best player this season. Lockyear was off due to injury, but other players did not panic because of the captain's departure. Edwards praised the players for handling it well.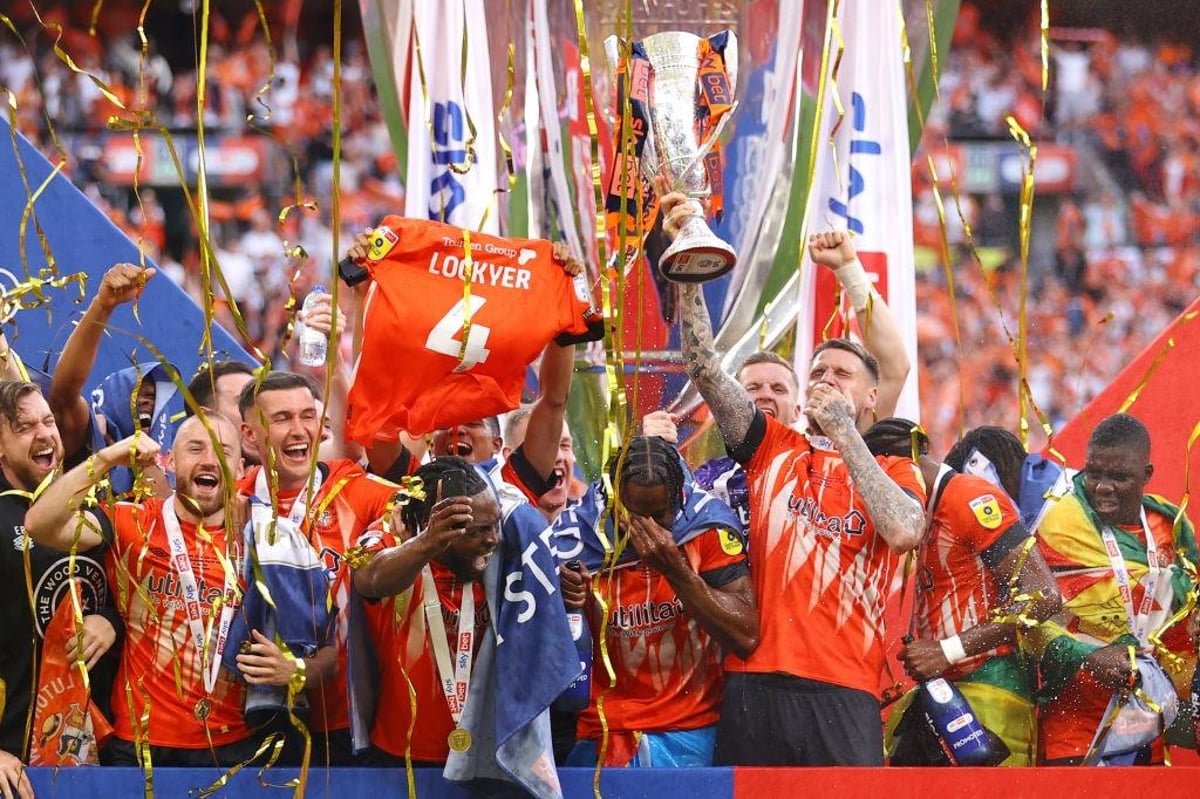 It was a pity that Lockyer was not on the scene and other players also held up Lockyer's No. 4 jersey when they celebrated the victory.