Macron says Mbappe makes them proud, he's only 24
2022-12-19 14:51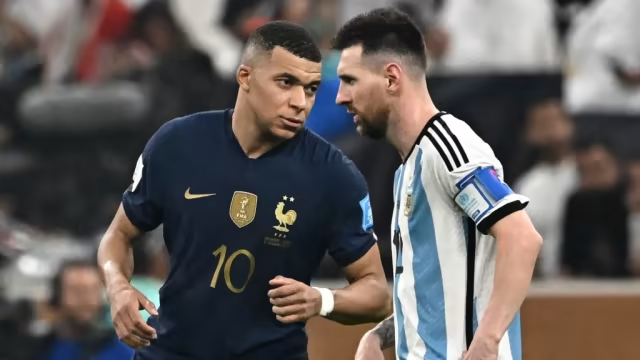 The 2022 Qatar World Cup final finally came to an end. Argentina defeated France 7-5. Messi finally got his wish and won the Hercules Cup.
French President Macron said that France fell behind by two goals at the end of the first half. In the history of football, very few teams can come back under such circumstances. The French team did a good job and successfully equalized the score. Mbappe has been phenomenal and so has the team. They got hunger again, he believed in the team so much and they did a miracle in the second half to tie the score. Mbappe is very good, but he is still very young. Macron and Mbappe said that he is only 24 years old, he is the golden boot of this World Cup, and he has already won a World Cup and reached the final this year. They were all equally sad and Macron told Mbappe he made them proud. Although they lost a game and failed to win the championship, they were close to winning, and this is competitive sports.
Le Graet , president of the French Football Association, said that the team equalized the score very well. Although they lost on penalties, it was still a victory for France. They are sad now, but they will soon realize how good they are. Before the World Cup, no one expected France to go this far. They have a young and good team, Mbappe is the star of tomorrow. Le Graet will meet Didier Deschamps to analyze the tournament.
On the other hand, Barcelona congratulated Messi on social media. Barcelona said that it was watching Messi grow up in the youth training, watching him make his first professional appearance, scoring for the first time, winning the trophy for the first time, winning the Ballon d'Or for the first time, seeing him create so many miracles, and now he has finally realized his ultimate goal. The dream is to win the World Cup. Messi is God's gift to this world. There are many factors for a person's success, but the most important thing is his own decades of hard work and talent. All the glory today goes to Messi, they just share his joy. Congratulations to Messi for realizing his dream.