Manchester United striker Sancho returns indefinitely due to poor fitness and mentality
2022-12-14 12:29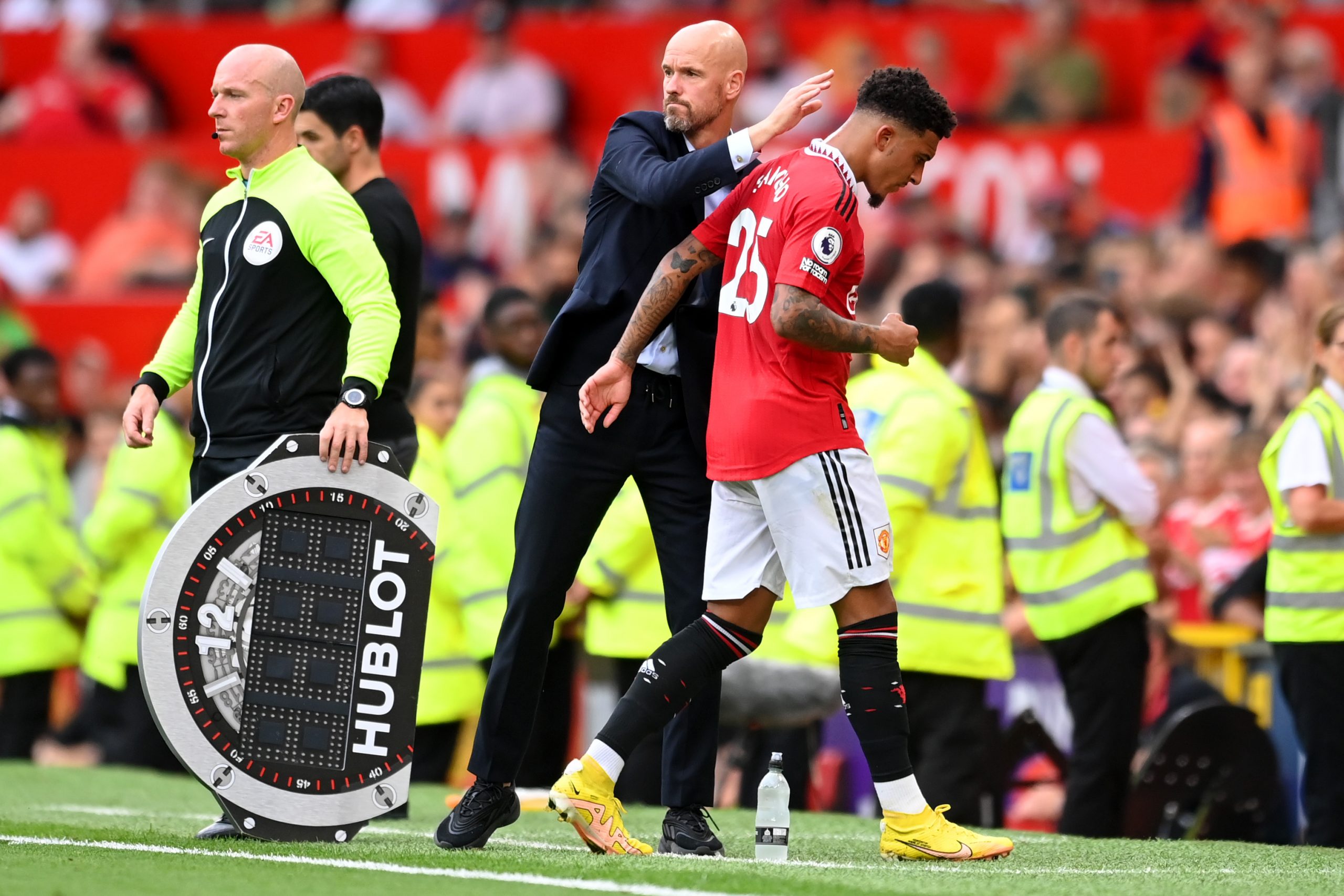 Manchester United boss Ten Hag is concerned about the prospects of winger Jadon Sancho. On Tuesday, he told reporters that the time for Sancho to return to the team is still uncertain because the latter's physical fitness and mentality are not satisfactory.
"His fitness is not good enough for the training camp," ten Hag told British reporters. "We didn't see him in the last few games at Manchester United because he was out of form and had fitness issues."
Later, Ten Hag confirmed the player's status to reporters: "He is currently working on a personal plan. We hope that he can complete the plan, and we hope that we can see his return soon."
Sancho, 22, has played for Manchester United since 2021, but his development at Old Trafford has not met expectations. Since early November, Sancho has missed four matches due to illness, and it has been more than a month since he last played - on October 22 against Chelsea, Sancho started for United and was replaced by Fred after 52 minutes, and has been out since.
About return time
Ten Hag believes that Sancho will not be able to report back to the Carrington base this week and will also be excluded from the squad for next week's match against Burnley. "He's not here," Ten Hag told reporters. "We want to bring him back as soon as possible, but I can't give a definitive answer. I've talked to Jayden several times. I don't think he's coming back next week."
"Sometimes players have physical and emotional problems. He is training now and our goal is to get him back as soon as possible," Ten Hag emphasized.
about emotional issues
In the pre-season trip to Thailand and Australia, Sancho scored 3 goals for Manchester United in 7 games, and also scored 3 goals at the beginning of the season. In October, the players did not continue to maintain their excellent form. Ten Hag believes that Sancho's mood led to a sharp decline in his form after he was excluded from the squad for the UEFA Europa League game in September by England coach Gareth Southgate.
"He did well (during pre-season)," Ten Hag said. "When the league started, he showed against Liverpool, Leicester and Arsenal. However, his form gradually declined.
Ten Hag then hinted that the failure to be selected for the national team squad is the main reason for Sancho's poor state so far: "I think there is a huge competition within England. The coach has many options on the front line. Even in the World Cup, he is difficult. Picking the starters every game because there's so much talent on the offensive line."