Marcus Rashford rejected monstrous offer from Paris Saint-Germain in order to stay at Manchester United..
2023-03-29 17:54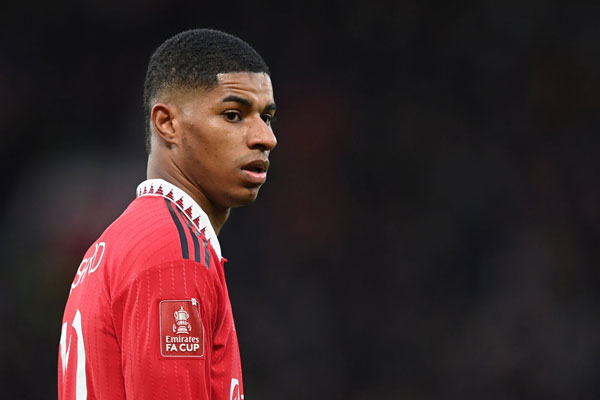 The Athletic's resident journalist Laurie Whitwell revealed on Tuesday that Manchester United's England international forward Marcus Rashford had turned down a monstrous offer from Paris Saint-Germain in order to stay at the Red Devils.
According to the report, Paris Saint-Germain offered Rashford a contract with a weekly wages of £400,000 last year and promised to give him a 35% annual salary increase. However, the offer was rejected by the star. He also repaid the club with his outstanding performances, and received an automatic one-year extension clause which Manchester United had triggered as a reward.
Despite this, Whitwell said that Les Parisiens still hasn't give up, they still decide to keep an eye on Rashford's latest developments, so that the Ligue 1 giants can join the England international star's transfer battle at any time.
The 25-year-old Rashford, who was born and bred in Manchester, moved from the youth academy of his local rivals Manchester City to the Manchester United youth academy at the age of 7 and completed his Manchester United first-team debut during the second leg of the Europa League Round of 32 knockout stage match against Danish Superliga powerhouse Midtjylland, where he scored twice in the game to make a strong debut.
Rashford, who has been known for his speed, dribbling ability, explosiveness and goalscoring efficiency since his debut, has been hailed as one of England's world-class forwards of this generation after Wayne Rooney, and even served as an inspiration for EA Sports creating the character of Alex Hunter to its The Journey mode from FIFA 17 to FIFA 20.
So far this season, Rashford has made 44 appearances for the Premier League giants in all competitions, scoring 29 goals and assisting 7 times, during which he also won the Carabao Cup with the club.