Mbappe returned to training with his teammates on the court and will play against England
2022-12-09 14:13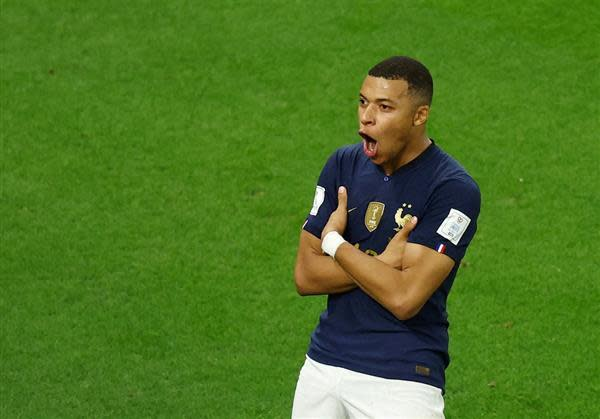 France will face England in the World Cup quarter-finals. The British media revealed the training information of Mbappe before the game against England.
Mbappe missed the French team 's training session on Tuesday due to the guidance of the team doctor. He has been widely scrutinized for the England game after missing this training session. French coach Didier Deschamps and medical experts decided to keep Mbappe in the recovery room for recovery.
Mbappe then completed training in Thursday's training session with his team-mates in preparation for the England game. According to the photos taken by the media, Mbappe is in a happy mood. He scored 5 goals in the first four World Cup games, temporarily ranking first in the scorer list.
Mbappe scored 2 goals and sent 1 assist in the game against Poland, showing his calmness, speed and superb skills in the game.
However, according to the "Mirror", although Mbappe seems to be in good spirits, he seems to be performing in training. He did not show his fastest speed in training.
On the other hand, France's opponent England, England's Rice had previously missed England's training on Wednesday, which made it doubtful whether he could play against France.
England midfielder Calvin Phillips confirmed at the pre-match conference that Rice was fine and had returned to training on Thursday. Phillips said: "I believe Reese has recovered. He returned to the training ground today and he is in good condition."