Messi gears up for World Cup title
2022-12-09 14:01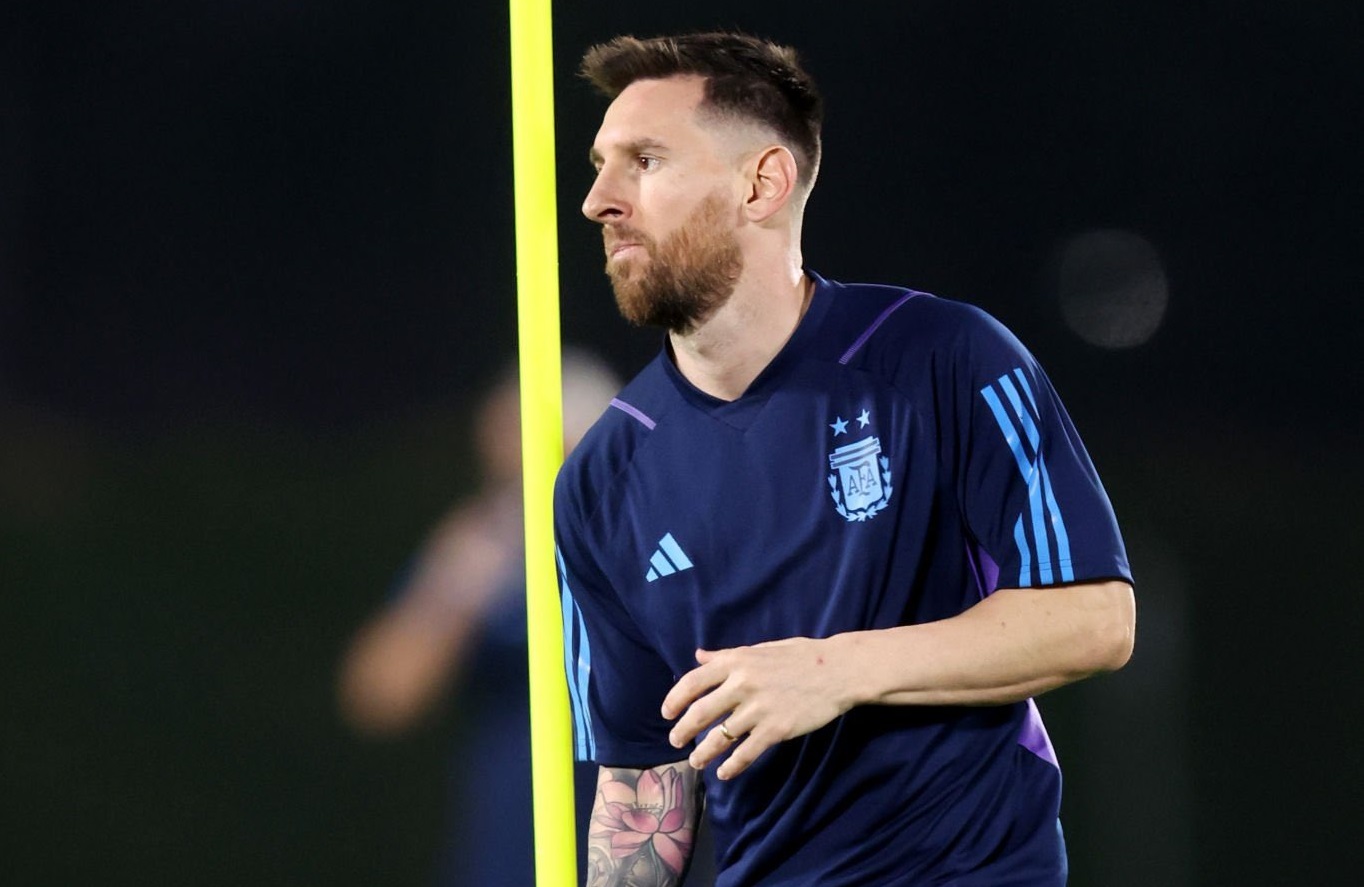 "Pampas Eagle" Argentina will stage a focus battle with the Netherlands in the quarter-finals of the 2022 World Cup . In addition, Argentine star Messi recently posted a limited-time news on his personal social networking site, and also posted photos of himself participating in team training.
Messi's focused training in the photo is still full of expectations for the World Cup champion.
When Argentina played against Australia in the round of 16 of the World Cup, with the help of goals contributed by Messi and Alvarez, they finally defeated their opponents 2-1 and qualified for the round of 8. It is worth mentioning that the 35-year-old Messi's career has finally reached the milestone of the 1,000th game.
In this World Cup, Messi has scored 3 goals for Argentina through 4 games and contributed 1 assist.
Dutch goalkeeper ready to face Messi penalty
In addition, Dutch goalkeeper Norpert also shared his views on the team's focus game against Argentina in a recent interview with the media. He said he was ready for a penalty shootout.
Norpert also said that Messi is just an ordinary person who has missed penalties in this World Cup. He said, "I've always been prepared, and Messi could miss a penalty, and he missed it in this World Cup.
So for me, even if Messi takes the penalty, he is an ordinary person. Of course, Messi is a very good player, but I am also sure, can save his penalty.
Messi missed a penalty when Argentina faced Poland in the group stage. According to statistics, Messi scored 21 goals with penalty kicks in the Argentine national team, but also missed 5 penalty kicks.
On the other hand, former Argentine President Macri, who resigned in 2019, also praised Messi's performance on the field in an interview, and also strongly promoted Messi to run for president.
Macri said, "Yes, we will all vote for Messi and make him the next president. But the most important thing is to enjoy the game. The atmosphere in the team is very good. Credit to everyone on the coaching staff."