Messi scored his first goal in the World Cup knockout stage and his ninth goal in the World Cup
2022-12-04 13:49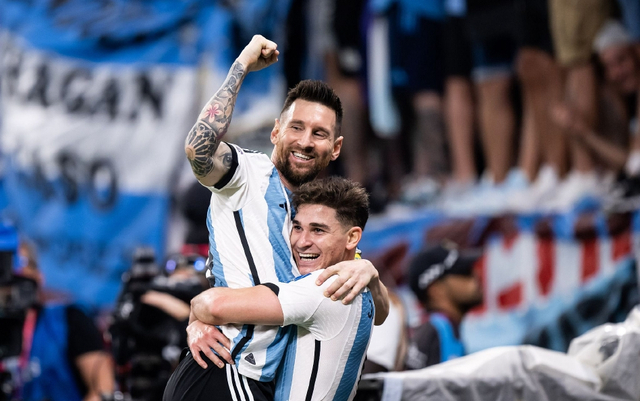 In the 2022 World Cup in Qatar , Argentina defeated Australia 2-1 to enter the quarterfinals , and will then play against the Netherlands.
In this game, Messi scored a goal to open the game for Argentina . Alvarez scored another goal for the team.
It is worth mentioning that Messi 's goal in this game was his first goal in a World Cup knockout match, and it was also his 1,000th game in his career.
The meaning of this game is extraordinary, Messi needs a goal and a victory. Messi has not scored in any previous World Cup knockout rounds. This is Messi's first goal in the World Cup knockout round, and it is also Messi's ninth goal in the World Cup, surpassing Ronaldo in the number of goals. These 9 goals are 6 goals scored in the previous World Cup, 2 goals scored in the group stage of this World Cup and 1 goal in the knockout round. Messi currently ranks second in the Argentine team history scorer list, the first is Batistuta who scored 10 goals.
With Messi's goal, Argentina put pressure on Australia in the second half and seized the opponent's error to score the second goal. Although Argentina also made a mistake and conceded a goal, they still defeated their opponents 2-1 and advanced to the top 8 . However, the next opponent is the Netherlands, which will be a test for both Messi and Argentina.
On the other hand, Dutch coach Van Gaal once said that the Dutch team can become world champions. He believes that the stronger the opponent may be, the less adapted to the Dutch team's system. He doesn't think Spain, France and Argentina will adapt to the Dutch style of play, so they have a good chance.