Messi wins first World Cup Pelé: He really deserves it
2022-12-19 15:35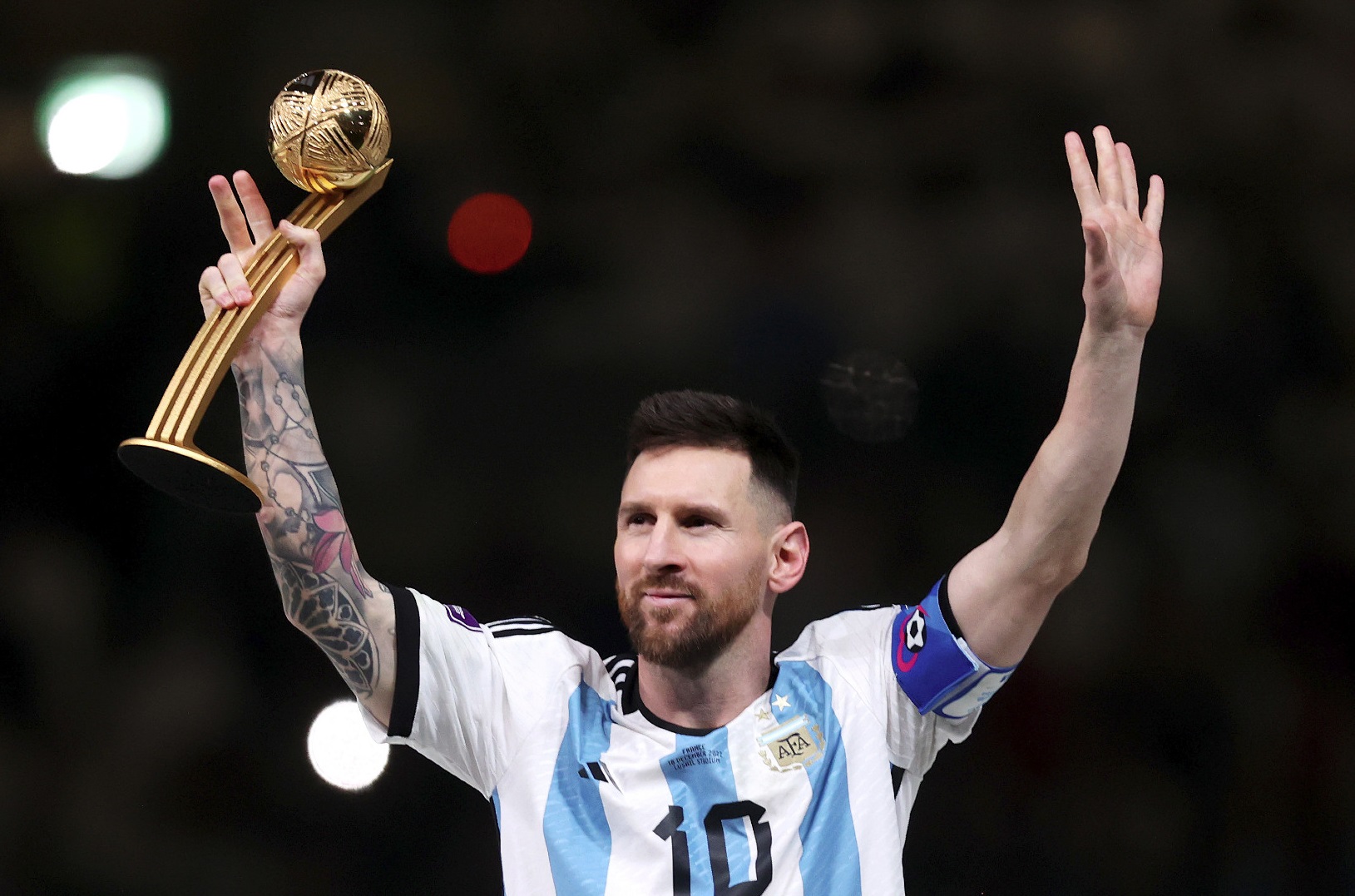 Argentina finally won the World Cup again after a lapse of 36 years after defeating its strong enemy France with outstanding and stable performance in the 2022 World Cup . And Pelé also said, "Argentine star Lionel Messi is absolutely well-deserved to win this championship.
Pelé , who has won three World Cups, posted on his personal social media, "Today, football is showing its most fascinating story again. Messi won his first World Cup. He deserves it."
In addition to blessing Messi , Pelé did not forget to praise the French star and World Cup Golden Boot winner Mbappe's performance in this game. Mbappe scored two goals in just 97 seconds in this final, and then chased the score to 3-3 in overtime, allowing the game to enter a penalty shootout before deciding the winner.
Pelé also encouraged Mbappe
Pelé said, "My dear friend Mbappe, he scored 4 goals in the championship game, so that everyone can see the epic scene. What a profound significance this has for the future of football."
On the other hand, Messi, who won the World Cup Golden Globe, also said after the game that he hopes to continue to participate in the game as the World Cup champion, while Argentine coach Scaloni said that all this will be decided by Messi himself. "Whether Messi wants to continue to play in the national team or make other decisions, Messi has the right to make a choice."
In addition, Scaloni also said, "As long as Messi is willing, the national team's No. 10 jersey will always be reserved for him. I have never seen someone with such influence. The message that Messi conveys to his teammates is unparalleled. Yes, as long as he is willing, the number 10 jersey of the national team will always be his."