Messi:Argentina is a strong team, the children first learned what the World Cup is
2022-12-05 11:52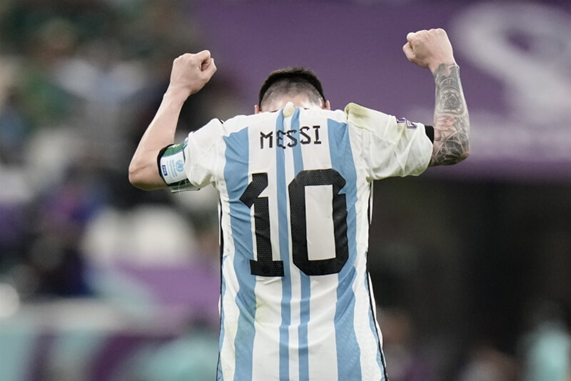 Messi recently accepted an interview with "Ole" and talked about Germany's elimination from the group stage, and also regarded France and Brazil as favorites to win the championship.
Messi said he was surprised by how he viewed Germany's exit from the group stage. Germany has many important players, their teams are young and they are always at the top. It was a surprise that Germany was knocked out of the World Cup group stage again. But this is the World Cup and it shows how difficult it is.
Messi also commented on the Argentine team, saying that Argentina is a strong team with a high ranking. They also know that before going to the World Cup, they are one of the contenders, which is what they have been doing, and they need to show him on the pitch. They withstood the pressure against Australia and suffered at times in the World Cup, but he was happy nonetheless.
Messi also said that he watched all the games that could be seen in the World Cup, and felt that France and Brazil would be the favorites to win the World Cup . Messi praised the Spanish team for playing very well. Besides passing the ball, he was also very clear about his movements after receiving the ball, and controlled the ball for a long time in the game. Brazil also played very well and was one of the favourites, even in the loss to Cameroon. And France and Spain have also played well, they know what to do when they have the ball and they can control the game very well.
Messi also talked about the fans and family, he said he was very happy to see all this, he enjoyed every moment. Every time they're on the pitch, it's crazy to see how the fans enjoy it, to see what the fans pass on to them. He also saw how nervous the family and children were, and how happy they were when things were going well. This is the first time Messi's children learned what the World Cup is and the importance of each game. This makes Messi very excited.
For Argentina's next match against the Netherlands, Messi said that the game will be very exciting, the opponent's team is very good and has excellent players, as well as an outstanding coach, the game will be very difficult.