Modric confirms staying with the team and will play in the Nations League next year
2022-12-18 12:35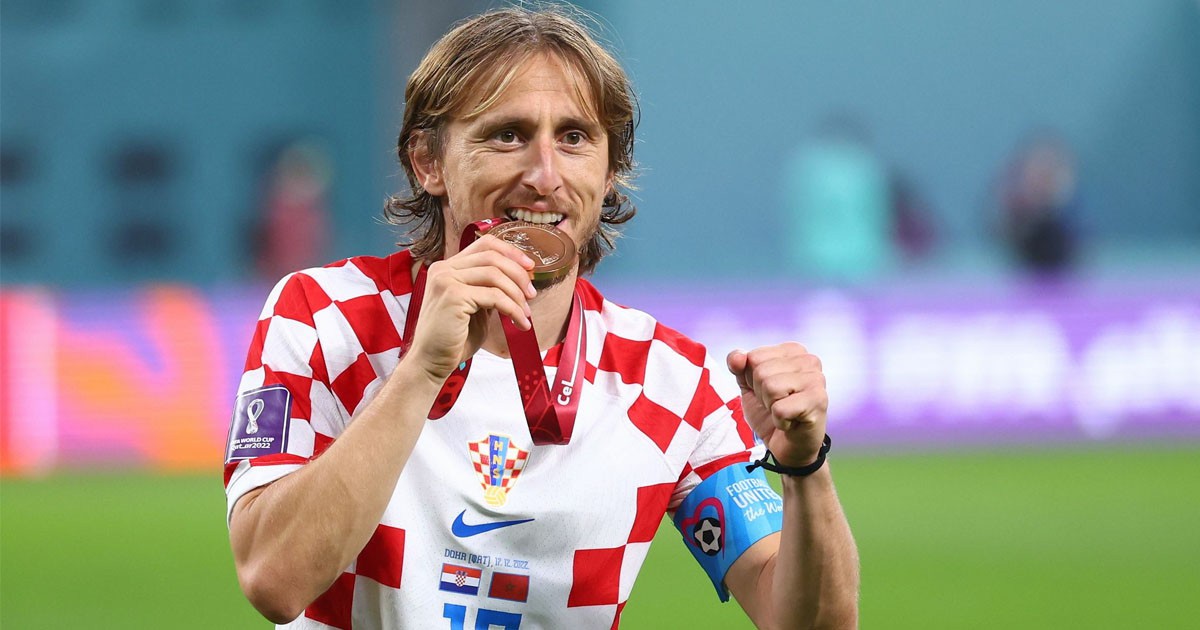 Croatia captain Luka Modric hopes to continue playing for Croatia, at least until next summer's Nations League.
On the evening of the 17th local time in Doha, Croatia defeated Morocco 2-1 and won third place in the 2022 World Cup. After the game, Modric revealed his plans for the future to beIN SPORTS: "I don't know if I can participate in the 2024 European Cup, let's wait and see. I need to take it step by step."
"I'm enjoying my time with the national team, I'm happy. I still feel I can perform at a high level," Modric said. "I want to continue to play for my country, at least until after the Nations League next year. Then, I will think about the European Cup."
Croatia coach Zdalic is also optimistic about Modric's stay on the team. He told reporters: "Modric's performance in this World Cup is unparalleled. He played a wonderful game at the age of 37, and his performance is no different from that of 20 years old."
"He is our captain and our leader. The whole team obeys his orders. Many people think that his national team career will come to an end after the World Cup, but I believe that he will fight with us for a while. I hope he can play with us at UEFA Euro 2024 in Germany."
Modric's national team career began on January 3, 2006, when he made his debut with Messi in a friendly match against Argentina as a starter. In the next 17 years, Modric played a total of 162 times, scored 23 goals for Croatia, and sent 25 assists. He was regarded as the key figure for "Vatreni" to win the runner-up in the World Cup in 2018.
In this World Cup, Modric led Croatia to defeat Japan and Brazil, but was eliminated 3-0 by Messi's Argentina in the semi-finals. However, Modric still won the World Cup third place in Qatar with a 2-1 victory over Morocco with Croatia.