Modric will face Real Madrid team-mates against Brazil
2022-12-10 08:10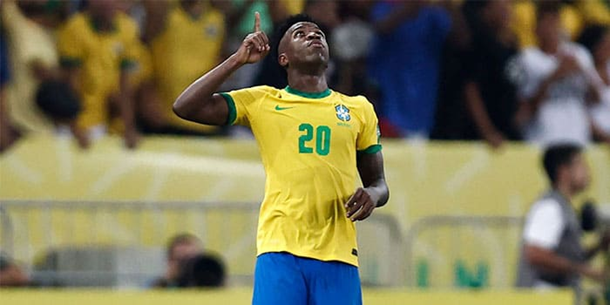 Croatia will face Brazil in the quarter-finals of the 2022 Qatar World Cup . Before the game, Modric said that he would do his best to participate in the defense to help contain his teammate Vinicius in Real Madrid.
Not only Vinicius, but Modric will also work with the two Real Madrid teammates Militao and Rodrigo. Modric said that he would give some advice to his Croatian teammates. They all know the level of Vinicius. If he can help the defensive players suppress Vinicius, he will work hard to do it.
Regarding Vinicius ' compliments to him, Modric expressed that he was very happy, and the other party was also very good. He has been improving since he came to Real Madrid, and this World Cup has also proved this point. Although it is very difficult to stop Vinicius, they must do their best for the country.
Modric also said that the Brazilian team has many excellent players in defense, midfield and attack. The Croatian team needs to speed up the pace to control or suppress them. In addition, they need to have sufficient self-confidence and cannot give opponents space. .
In addition, Real Madrid coach Ancelotti also praised Vinicius in an interview with "Corriere dello Sport".
Ancelotti said that Vinicius has become more confident now, full of confidence in himself, and the team also feels this, so everyone will look for him when they have the ball. Both Vinicius and Mbappe have characteristics that are different from ordinary people. Even if people see it with their own eyes, it is hard to believe that a player can have such explosive power and speed.