Morocco coach Regragui: We can dream of winning the World Cup
2022-12-12 12:29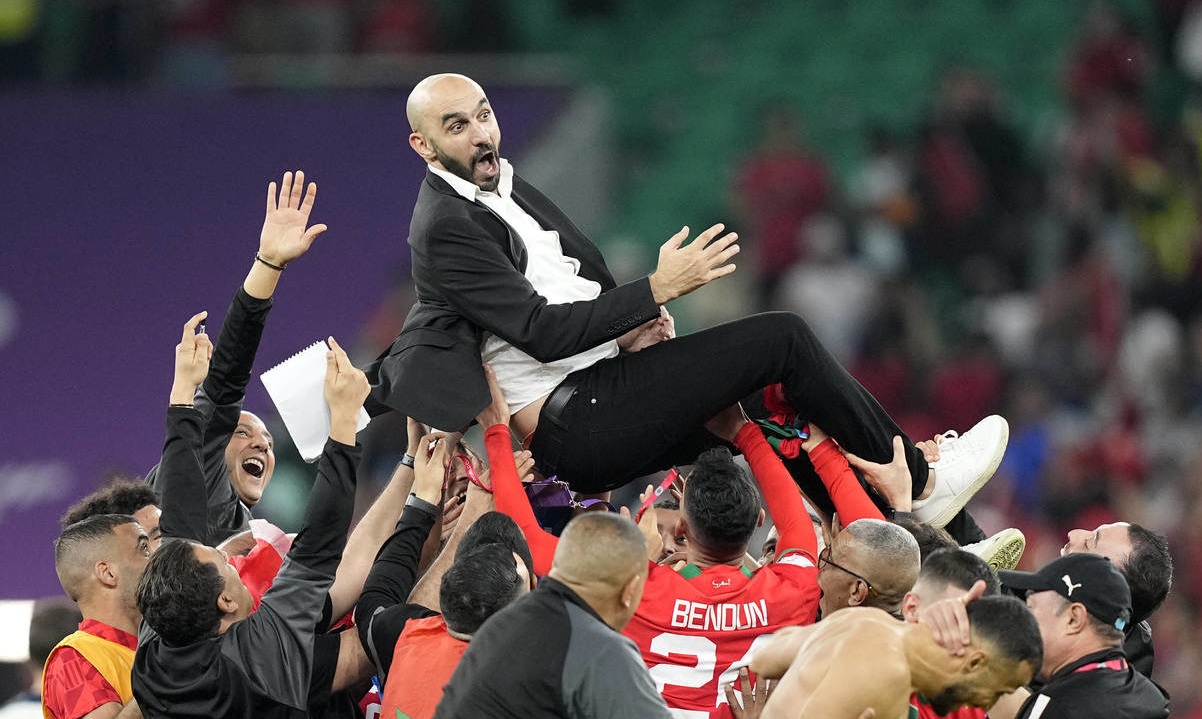 Morocco, the "dark horse" of this World Cup , relied on Ennesiri to jump high and head the ball into the empty goal in the quarter-finals, and finally eliminated the strong enemy Portugal 1-0, and Morocco also became the first to qualify for the World Cup. Strong African team.
Morocco coach Regragui said in an interview with the media, "We are playing against a great Portuguese team. We have used everything we have, and there are still people in the team who are injured. I told everyone before the game , we got to write history for Africa, and I'm really happy."
It is worth mentioning that Morocco coach Regeraj also became the first African coach to lead his team to the quarter-finals of the World Cup.
Regragui: It's not a miracle
"In this World Cup, we're becoming a team that everyone admires because we've shown that even if you don't have a lot of talent, you can achieve it if you show desire, heart and belief," Regraj said. Dream, it's not a miracle."
"Africa is back on the football map today and we have this mentality and know we can make history for Africa. We have the right attitude towards the people, ourselves and Africa. That's for us as African coaches. It's very difficult because the outside world thinks we can't deal with a team like this tactically."
Regragui also emphasized, "We can dream, why shouldn't we dream of winning the World Cup? There is no price to pay for having a dream, and European countries are used to winning the World Cup."
After defeating Portugal in this campaign, Morocco became the first African team to break into the semi-finals of the World Cup. The previous three African teams that advanced to the quarterfinals were all eliminated in the quarterfinals, namely Cameroon in 1990, Senegal in 2002 and Ghana in 2010.