Morocco international Ziyech donates all 7 years salary
2022-12-13 15:35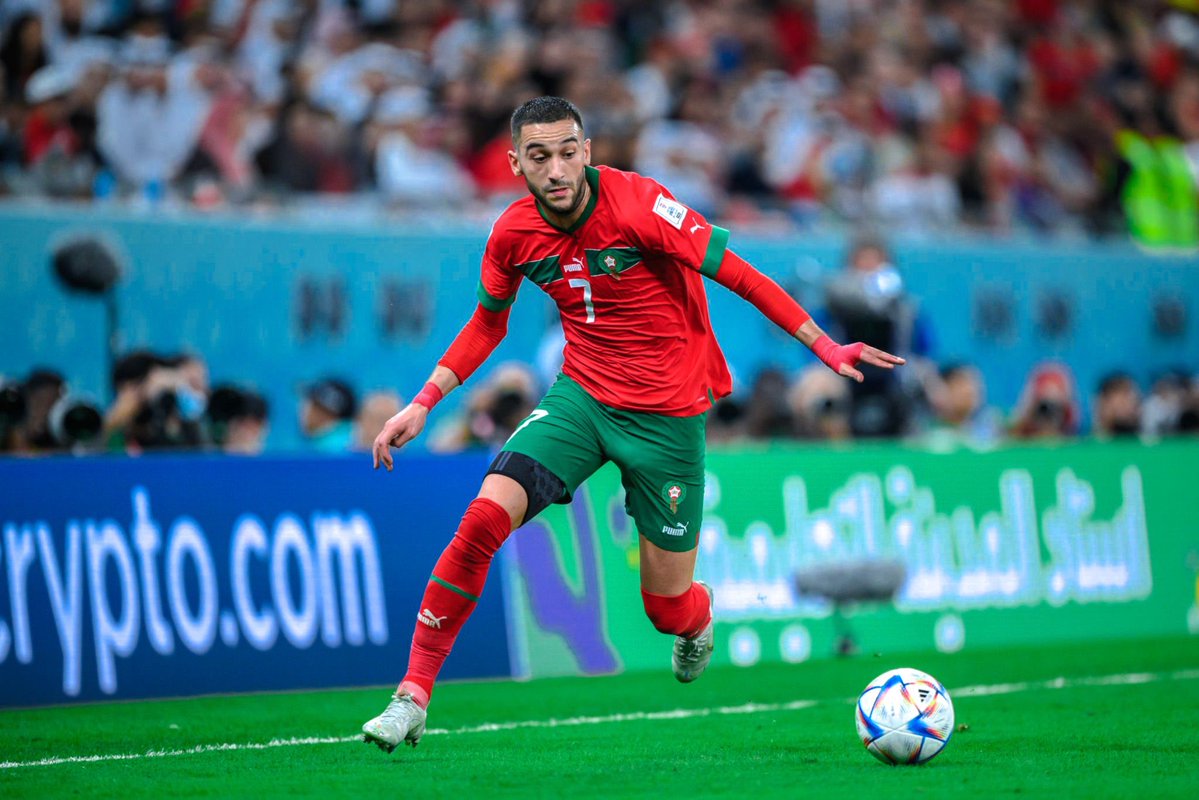 When it comes to Qatar, the dark horse of the World Cup is none other than Morocco, which defeated Belgium, Canada, Portugal, and Spain one after another. Now Morocco has entered the top four with its strength, but the main player Ziyech has donated his salary since playing for Morocco in 2015.
The 29-year-old Ziyech contributed 1 goal and 1 assist in this World Cup. Since 2015, Ziyech joined the national team to play football. According to reports, Ziyech has never used all the remuneration he received in the national team, but donated all of it to those in need, such as grassroots employees serving the country, Poor families in Morocco, etc. Ziyech used this to help disadvantaged families. After this move was discovered, many local Moroccans were very moved.
According to foreign media reports, when Morocco successfully entered the top 16 of the World Cup, Ziyech received a bonus of 325,000 US dollars, which he donated to the poor as always. Ziyech was happy to donate money and when he was still at Ajax, Ziyech also donated 185,000 euros to a cancer foundation in Morocco. Ziyech said that he did this to commemorate his father who died of cancer when he was 10 years old. Ziyech hopes that through this, he can help families in the same situation as him.
Morocco became the first African and Arab country to qualify for the semi-finals of the World Cup. Its brilliant performance surprised many people. The most amazing thing is that Morocco has successfully scored zero opponents in 4 of the current 5 World Cup games. Morocco's semi-final opponent is the defending champion France . I don't know whether Morocco will maintain its standard and continue to keep zero opponents, or let France break this phenomenon. The fans will wait and see.