Mouani: Every team can win, France will be ready for the final
2022-12-17 12:39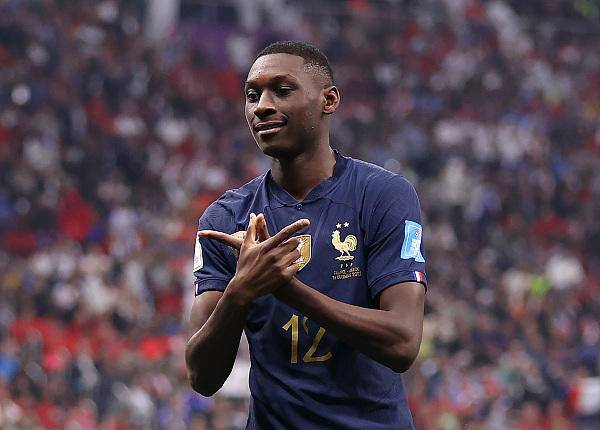 France's upcoming World Cup final against Argentina in Qatar , French striker Mouani speaks about his team in a pre-match press conference.
The French team was previously revealed to have suffered from a mysterious illness, and many main players missed training due to illness. Mouani said that the team did suffer from the flu, but he believed that his teammates could recover well before the final.
Mouani scored after just 44 seconds off the bench in France 's 2-0 semi-final win over Morocco. Mouani said about that goal it won't change anything, it was an important goal, it gave him hope and confidence and he was happy to score it.
Regarding the question of winning the championship, Muani said that every team has the possibility to win and needs to be prepared at the right time. Argentina are good and have Messi, but France will also be ready for Sunday's final.
Five members of the French squad missed Friday's training session, with Joan Armeni and Theo both suffering minor injuries, while three others were a bit of a concern, with Varane, Konate and Koeman missing this week due to illness. times training.
" RMC " commentator Roten said that it is certain that a small virus is spreading among the French players, and it is very annoying. No matter what the virus is, from the perspective of the most complete preparations for war, it will definitely affect the body and even the mental state. This consumes a lot of energy. This shows that there is no way to be fully and 100% ready.
Roten said the greatness of a great team is the strength of enough substitutes and competitors in certain key positions. For example, Konate performed well enough to replace Upamecano against Morocco. But what better way to prepare for what will be an all-consuming World Cup final without all the best options in this position?