Mozi's first limited skin, are you ready?
2022-12-16 15:31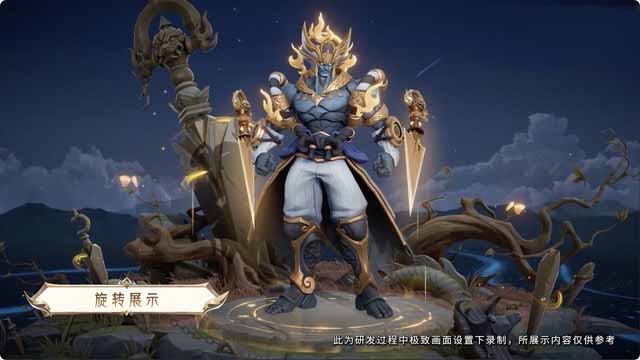 Mozi hasn't launched a new skin for a long time, and the last one was a battle order-limited skin a few seasons ago. Although the mid laner's combat effectiveness is average, he still managed to achieve impressive results by taking the support route, and the effect is good. , and now the long-lost Mozi skin is finally on the shelves.
This week's skin belongs to Mo Zi, a sorcerer named Jiangmo, marked as epic limited quality, wearing a crown of flame patterns on his head, holding a demon statue of Jiangma pestle, special effects full of sacred golden light, suppressing demons and eliminating evil spirits, voices keep the world for thousands of years The voice of Taiping's wish, the sound effect of compassionate singing, soothes the soul, the price is 888 coupons.
This skin is Mozi's first appearance. The skins that Tianmei launched for him before are the epic skin "Metal Storm", the epic skin "Dragon Knight", the 6 yuan brave skin "Attack on Mozi" and the battle order limited skin "Miracle" "Guard", the appearance design is mainly based on robots. The theme of this skin is magic mythology. The image is like a mythical character. The special effect color is mainly gold, which is quite eye-catching.
Regarding the in-game special effects of the skin, strengthening the basic attack will send out a talisman. After using the first skill to obtain a shield, you will get three masks on your body. After the second skill hits the enemy, a magic pestle will be left on the ground. The big move is the biggest highlight , after the release, the skill range turned into an arena, surrounded by golden chains, and Mozi stood in the middle. The price of the skin is good. If you missed the event to get a free skin before, you should consider whether to start this time.