[NBA] The Lakers will play against the 76ers tomorrow; James and Big Eyebrow have a high probability of returning
2022-12-09 13:34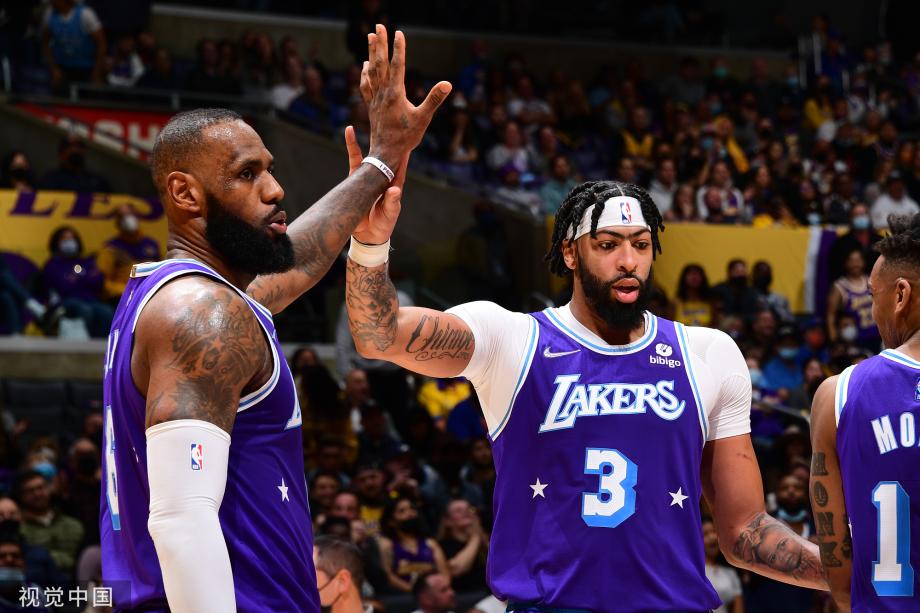 On December 9, the Lakers will challenge the 76ers in an away game tomorrow. The Lakers have announced the injury list earlier. Among them, James and Big Eyebrow will play with a high probability , and Beverly, who was absent in the last game, did not appear on the list, which means that he can play.
The Lakers report as follows:
Anthony Davis (non-new crown disease) and James (left ankle soreness) have a high probability of playing tomorrow
Gabriel (sprained left shoulder) and Toscano -Anderson (sprained right ankle) are out
Scottie Pippen Jr. and Swede (Decentralized Development League) are absent.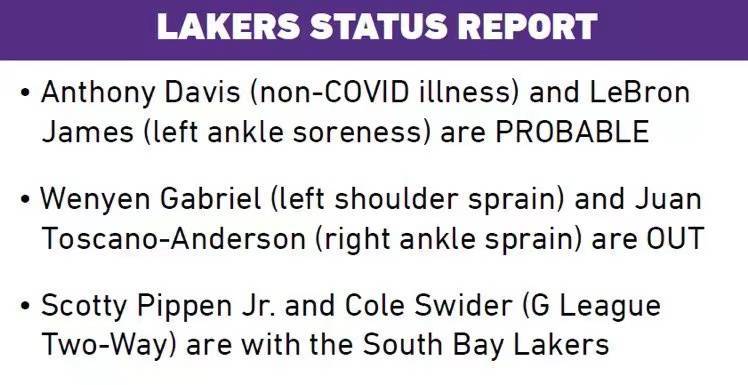 The Lakers lost to the Cavaliers and the Raptors successively when the two main players, thick eyebrows and James , were absent due to illness, and suffered a two-game losing streak . The lakers are currently 10 wins and 14 losses, ranking 13th in the west .