NBA - NBA player throws up at practice with Warriors star
2022-12-03 08:45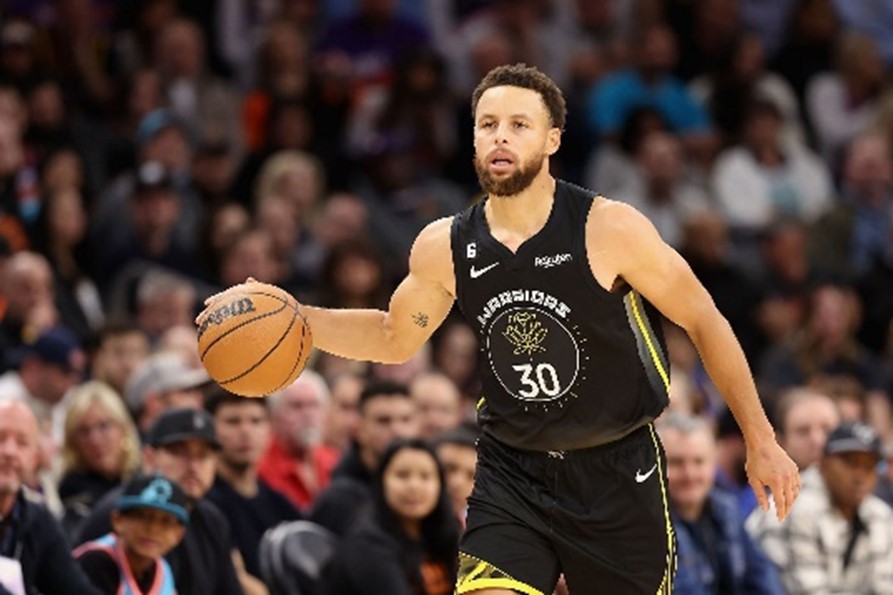 Stephen Curry is known as one of the most physically fit athletes in the NBA, but his workout regimen clearly isn't for everyone in the league .
On the Basketball Illuminati podcast, Curry's coach Payne said an unnamed player vomited while trying to complete the Golden State Warriors star's routine .
"We had a player who was still in the NBA go through the first five minutes, sit on the floor by the door for about 30 seconds, then go outside and throw up, and then it was over. That's a good player, too," Payne said .
An article about Curry's physical condition and training to stay in peak condition
Ahead of the 2022 NBA Finals, Mark Medina writes about Curry's physical condition and the training he's undergone to keep him in top shape.
"During his summer practices, Curry often plays a '21' game, but with a different variation. He has to score 21 points based on any combination of 3-pointers, mid-range jumpers, and layups, which count as 1. Curry has a minute to get there," Medina wrote. "And between each shot, Curry has to sprint to the half-court timeline before making the next attempt."
Payne told Medina that he organized a game called "two-in-a-row," which required Curry to make two consecutive 3-pointers from five different positions on the floor in 90 seconds, but he had to do more. The second transfer time, because Curry completed it too quickly.
In the same podcast interview, Payne said Atlanta Hawks star Trae Young joined Curry in practice and initially struggled to keep up, but he "recovered really well" and finished strong.
While this might sound like a brutal workout by normal person standards, it did wonders for Curry. The two -time NBA MVP is having arguably the best season of his career at age 34. He's averaging 31.4 points per game while shooting 51.8 percent from the field, 43.6 percent from three-point range and 90.7 percent from the free-throw line.