Neymar's ligament injury, Neymar's father says Neymar may return if Brazil reach final
2022-12-02 14:30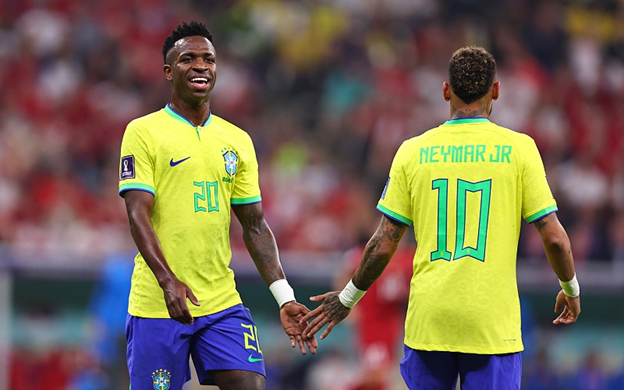 According to the "Mirror" report, Neymar 's injury was more serious than expected, and he was unable to participate in the 1/8 finals. Some people worried that his World Cup journey was over.
It has been determined that Neymar will not be able to participate in the final round of the group stage against Cameroon. Even if he can recover, there is really no need to risk using him when the team has already qualified. According to South American media, Neymar was also unable to participate in the 1/8 finals.
According to the "Mirror", Neymar was initially diagnosed with a slight sprain, but now the situation looks more serious, possibly a ligament injury. If it is really a ligament injury, it will take three weeks at the earliest to recover. The implication is that even though Brazil has advanced to the final, Neymar also needs to race against time to have a chance to return to the World Cup .
Currently, Neymar is still undergoing recovery training in the swimming pool. His father said in an interview that what is important is that Neymar can return to the game and show his best condition. Everyone knows how important Neymar is to the Brazilian team . If the Brazilian team advances to the final, his father believes that he will return to the game and try his best to help the team win the championship with his teammates. He will do everything he can to win the World Cup.
Neymar's father's words seemed to confirm that Neymar was indeed seriously injured, which made Brazil's road to the championship more difficult.