Not just defending Mbappe Walker: The team should focus on the whole French team
2022-12-08 11:08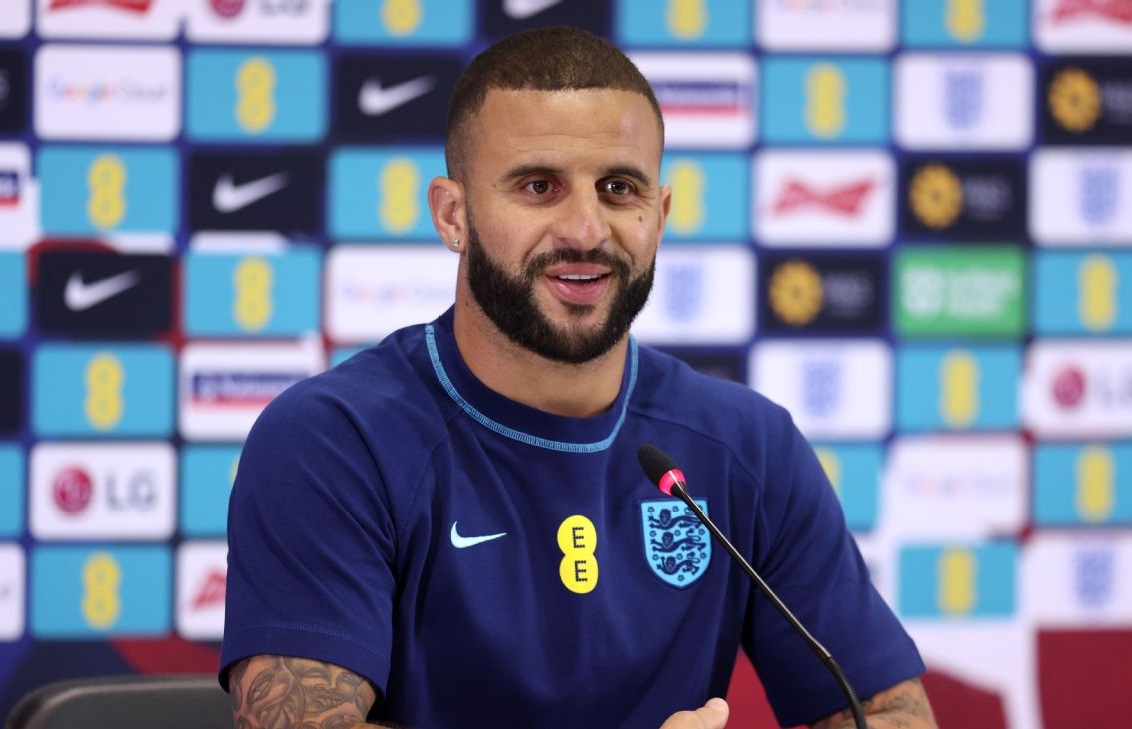 After a 3-0 victory over Senegal in the top 16 of the World Cup, the "Three Lions" England will stage a focus battle with the "Gallic Rooster" France in the quarter-finals, while England star Walker is considered to be defending the French star Mba Pei's best candidate. However, the England full-back said in an interview with the media that England should focus on the entire French team in the game, not just defending Mbappé.
France successfully broke the "World Cup Champion Curse" in this World Cup, and Mbappe, who leads the offensive line, also leads the World Cup scorer list with excellent scoring efficiency. Therefore, England full-back Walker is considered to be able to help England against Mbappe one of the players.
The 32-year-old Walker said in an interview that he will be serious about facing Mbappe, but the team must also fully cheer up when dealing with France. He said, "I think this game is not England vs. Mbappe, but England vs. France. Mbappe is a very good player, but I will not let him score. I am representing my country. Playing in the quarter-finals of the World Cup and we have no way out, if we lose we have to go home. No one wants to see this situation, so Mbappe will not prevent me from winning the World Cup for my country."
Walker: I will not underestimate my ability
According to statistics, Walker has played against Mbappe 4 times in his career, including Paris Saint-Germain, the team that represented Manchester City against Mbappe in the Champions League. Walker said, "When we played against Paris Saint-Germain in the Champions League, you not only need to consider Mbappe, but also Messi and Neymar. I think this is the same as this game, Mbappe. Bappe is a very good attacker in the French team, but there are other very good players in France and they can cause a lot of trouble, so we must not underestimate them."
When asked about what he considered to be the best candidate to defend Mbappe, Walker said, "Of course I know what I need to do in the game, but it is easier said than done. I will not underestimate my ability. I've played him four times and I have defensive experience, but I still need to be careful and not be polite to him because he may cause trouble for our team."