Official: Argentina, Uruguay, Paraguay and Chile jointly bid to host the 2030 World Cup
2023-02-08 14:27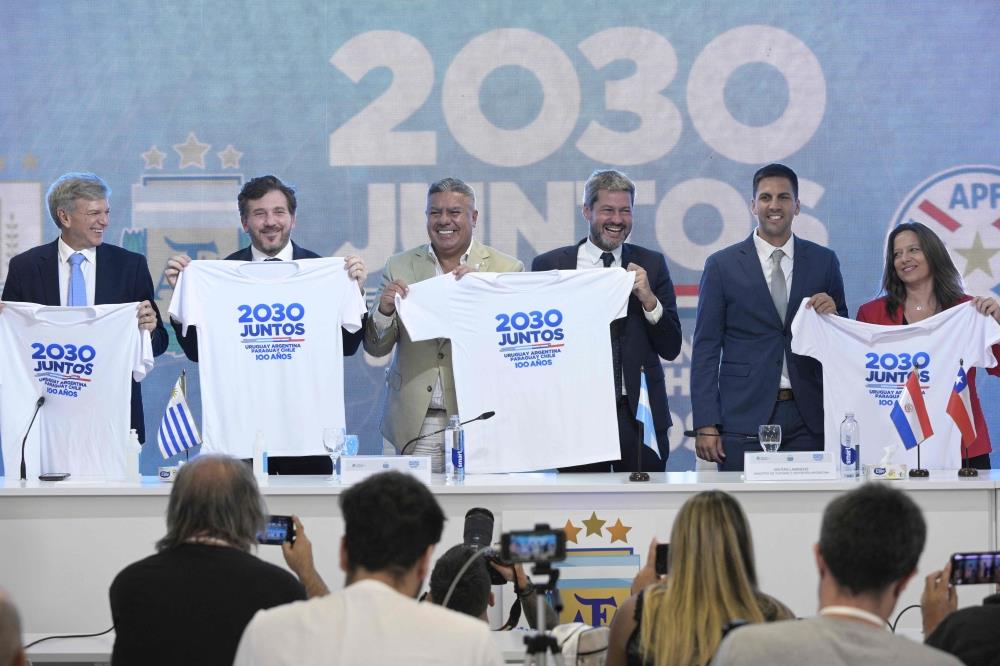 Argentina, Uruguay, Paraguay and Chile will jointly bid to host the 2030 World Cup, the South American Football Confederation (CONMEBOL) announced on Tuesday. Once the bid is successful, the World Cup will return to Uruguay on the centennial occasion.
A number of South American media have confirmed through their respective channels and sources that the first match of the 2030 World Cup will be held in Argentina, and the final will be held in Uruguay.
In 1930, the first World Cup was held in Montevideo, the capital of Uruguay. At that time, the host country became the first World Cup champion after defeating Argentina in the final. The four South American countries believe that it is imperative for the World Cup to return to its birthplace a century ago.
"On the 100th anniversary, the World Cup must return to its homeland, South America," CONMEBOL president Alejandro Dominguez declared Tuesday at the launch of the World Cup bid.
"We have a team. We believe that FIFA has an obligation to remember all those who made the World Cup possible 100 years ago. They will be amazed at what football has achieved today."
Argentine Football Federation (AFA) president Claudio Tapia later added: "We dream of hosting the World Cup on its centenary. South Americans have a great passion and that is how we approach football."
"As world champions, we have achieved the dream of all South Americans. In the first 100th anniversary, we will show the love, essence and passion of South Americans for football."
At present, the main opponents of the four South American countries are Spain, Portugal and Ukraine. They officially announced their joint bid to host the 2030 World Cup in October last year.
According to Martin Ziegler, the chief sports reporter of The Times, Saudi Arabia, Egypt and Greece will also jointly apply for the right to host the 2030 World Cup.