Official: Michele Marcolini appointed as Malta coach
2022-12-16 15:25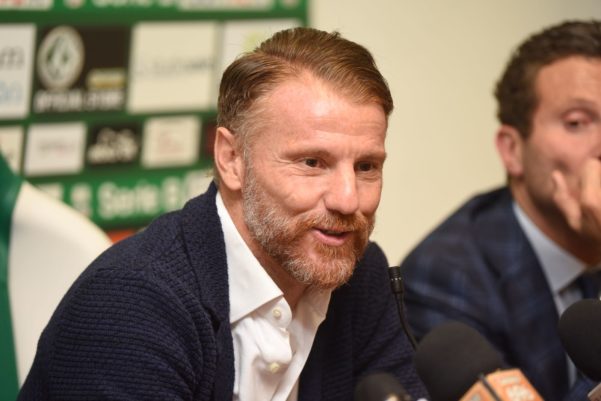 The Malta Football Association (MFA) announced on Thursday that Michele Marcolini has been appointed as Malta coach to fill the vacancy left by Devis Mangia following his sexual misconduct allegations.
According to official sources, Marcolini's term as coach will end in 2024, and he will officially perform his duties from January 1, 2023.
Michele Marcolini is 47 years old. He played for Bari, Torino, Vicenza, Atlanta, Chievo and other Italian clubs in his player era. On June 8, 2013, Marcolini started his nearly 9-year coaching career in Lumezzane, and the team he coached before joining Malta was UC AlbinoLeffe.
For Marcolini's arrival, Bjorn Vassallo, President of the Malta FA, expressed his warm welcome: "We are very pleased that Michele Marcolini has accepted our invitation to become the new national team coach. We have exhausted everything and finally made this decision."
"His profile meets the requirements of the FA - to focus on the long-term development of our elite players. The FA's priority is to ensure its technical projects are carried out as planned, ie to unify the national team's philosophy of play."
"In addition to his coaching qualifications, Marcolini brings a wealth of football experience, having spent almost 20 years in the Italian top flight," Vassallo concluded afterwards.