OFFICIAL: O'Neill returns as Northern Ireland manager
2022-12-08 11:24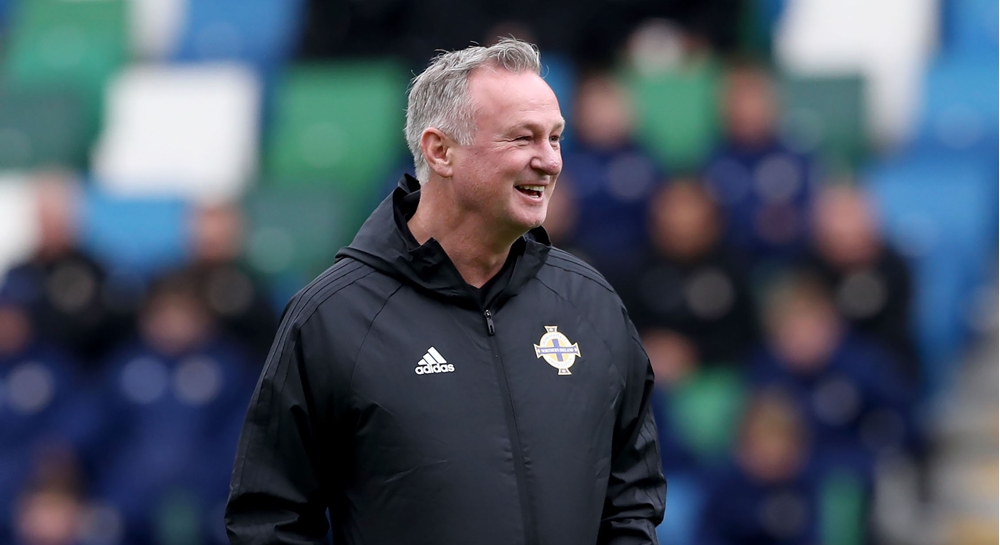 This Wednesday, the Irish Football Association announced the return of former coach Michael O'Neill to coach, with a contract period of five and a half years.
"I'm excited to be back as Northern Ireland manager," O'Neill told the FA's official website in an exclusive interview. "I'm excited to see what this group of players can achieve and can't wait to make another appearance in front of the Green and White at the National Stadium.
O'Neill is no stranger to Windsor Park. He coached Northern Ireland from 2012 to 2020, leading the team to a record of 26 wins, 18 draws and 28 losses in 8 years. In April 2020, O'Neill resigned as the coach of Northern Ireland to focus on the coaching work of Stoke City; however, he was fired by the management in August of this year, and has been unemployed at home since then.
After Ian Baraclough, who was in charge at the time, was dismissed due to a poor record in late October, the Irish Football Association listed O'Neill as the first choice to replace Baraclough. They hope the return of O'Neill will help Northern Ireland to achieve a good result in the Euro 2024 qualifiers.
Conrad Kirkwood, chairman of the Irish FA, welcomed O'Neill's arrival. He told the official website of the Football Association: "I believe that Michael is the right person for this position. After gaining more experience from international and domestic levels, his coaching skills and experience have increased."
"After the positive result from the Euro 2024 qualifying group draw, I believe and support the Green and White without reservation."
In the UEFA Euro 2024 qualifiers, Northern Ireland will be in the same group as Denmark, Finland, Slovenia, Kazakhstan and San Marino.
Patrick Nelson, chief executive of Irish FA, added, "Michael is back and will work here for a long time. The upcoming Euro 2024 qualifiers, which will start in March 2023, are our top priority, but other than that, There are many things to look forward to - including Euro 2028, which we are expected to co-host with England and Ireland."