OFFICIAL: Paulo Bento steps down as South Korea coach
2022-12-14 16:55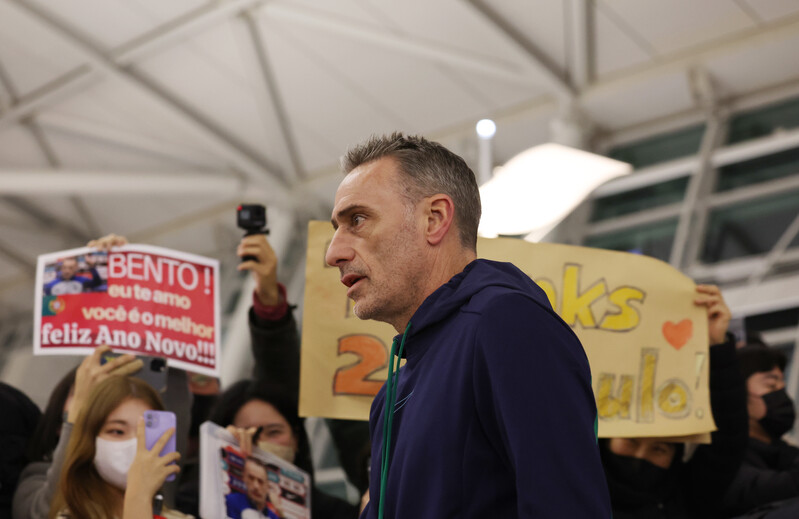 The Korean Football Association (KFA) announced today that national team coach Paulo Bento has officially left.
"Thank you for being with Korean football for the past 4 years and 4 months. I will always remember you and cheer for you everywhere," KFA said in a farewell statement.
In this World Cup, Bento led South Korea to advance to the 1/8 finals with 1 win, 1 draw, 1 loss and 4 points, until they were defeated by Brazil 4-1 last week. After the game, Bento announced his resignation as coach on the spot.
Following the KFA official announcement, Paulo Bento also issued a statement to bid farewell to South Korea: "I am especially grateful to all the players for their professionalism, work ethic and manner. They gave me the opportunity to have one of the best experiences of my life,I'll never forget."
"On a personal note, I cannot express enough gratitude for the respect, love and support you have shown me during this amazing experience," Bento concluded.
Paulo Bento, 53 years old, worked in Sporting CP, Portugal, Cruzeiro Esporte Clube, Olympiacos, Chongqing Dangdai Lifan before coaching the South Korean team. On August 17, 2018, Bento was appointed as the coach of the South Korean. Over the past three years, he has achieved 38 wins, 13 draws and 9 losses.