Official: Spain captain Busquets announces retirement from national team
2022-12-17 15:51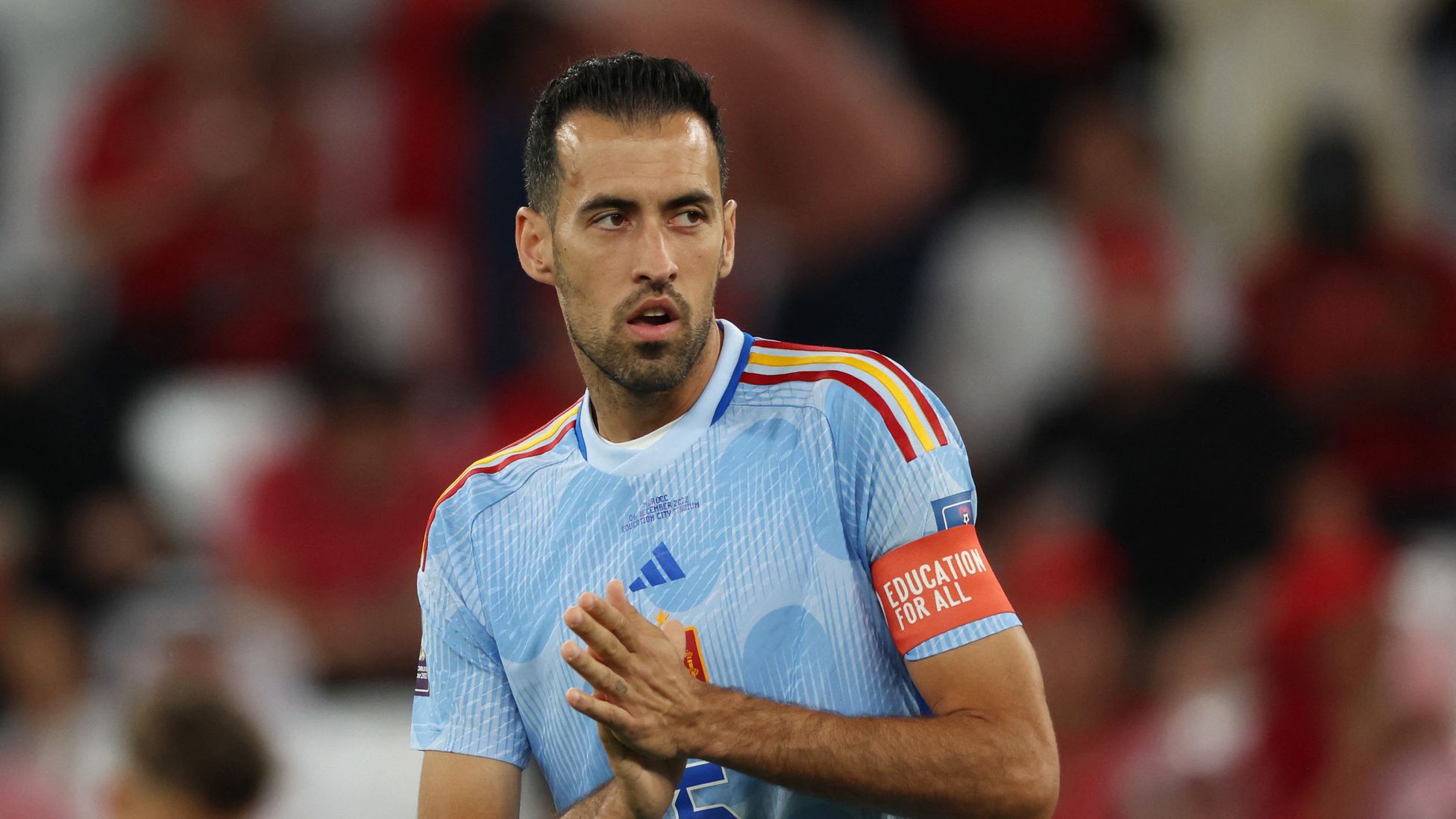 On Friday, the 34-year-old Spanish midfielder Busquets announced his retirement from the national team.
"I want to announce that after almost 15 years and 143 games, it's time to say goodbye to the national team," Busquets wrote on his social media.
Subsequently, the Barcelona captain thanked everyone involved: "I want to thank everyone who has accompanied me on this long road. From Vicente del Bosque who gave me the opportunity to start, to Luis Enrique who let me enjoy every second. I would also like to thank Julen Lopetegui, Fernando Hierro and Roberto Moreno for their trust and all their team members."
"Of course, I would also like to thank each and every one of my teammates with whom I have worked tirelessly to get the national team to the level it deserves to be, more or less successful, but always giving it my all with pride."
"Nor do I forget any members of the national team who are as important to us behind the scenes (physios, doctors, nutritionists, staff, media, security, drivers, etc.) The people and workers that make it so special."
"And the chairman, the manager, the sporting director, the people who are part of the federation in some way, I want to thank you too."
"To all the fans, thank you for the support you give me every day, especially when things don't go our way. That's when I need you most and when we have to be more united. Thank you all!"
"And of course the most important thing, my family. Thank you for supporting me in every moment and in all of my decisions, for sharing this journey on so many separate days so that I feel close at all times and make me be able to perform at my best level."
"It's an honor to represent my country to the top, to be world and European champion, captain, to compete in so many tournaments, with big and small successes. I gave my all and gave my best from start to finish Make everything as good as possible, make everyone feel how important they are, help everyone and work for the same goal, have unique, memorable, and historic experiences," concluded Busquets.
Busquets' national team career began on April 1, 2009, when he made his debut against Turkey in the world preliminaries as a substitute. In the next 13 years, Busquets played a total of 143 times, scored 2 goals and sent 9 assists for the Spain. He played a major role in "La Furia Roja" winning the World Cup in 2010 and the European Cup in 2012.
In this World Cup, Busquets tied the record set by Iker Casillas and Ramos with 17 appearances in the 1/8 finals, becoming one of the Spanish players with the most World Cup appearances. However, he missed the ball in the penalty shoot-out and Spain will be eliminated by Morocco.