OFFICIAL: Udinese and Sussex extend contract until 2024
2022-12-04 18:26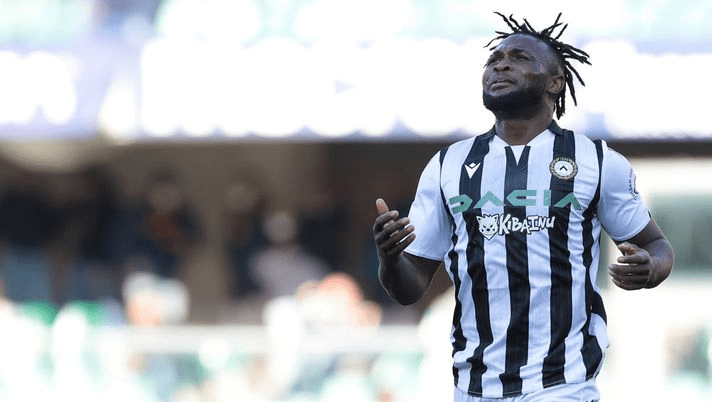 After Marco Silvestri, Udinese renewed the one-year contract with Isaac Sussex on the 3rd.
Sussex has only half a year remaining on his contract with Udinese. The Nigerian reached a contract extension with Udinese this time, which means that he will stay at the Fruili Stadium until 2024-when the player turns 28.
"Therefore, Isaac and Udine will continue their satisfying adventure so far, working together towards a new goal to achieve," Udinese said in a statement.
The 26-year-old Sussex mainly serves as a center forward and was born in the youth training of Udinese. In July 2014, he was brought to La Liga by Granada, and his career started here. On July 1, 2016, Sussex joined Watford with a worth of 15 million euros, but his development in the Premier League was unsatisfactory: after playing for Watford for 5 years, the Nigerian only played 72 times in total. 6 goals and 5 assists.
In August 2021, Udinese recruited Sussex for only 1.8 million euros, and the latter has played for the Bianconeri since then. Over the past year, Sussex has made 41 appearances for Udinese, scored 4 goals and provided 12 assists. As a result, he has become a recruiting target for other clubs - Lazio is one of them. Renewing the contract with Udinese will help to dispel speculation about Sussex joining Lazio as a free agent next summer.