Pepe criticizes referee for arrogance
2022-12-12 11:28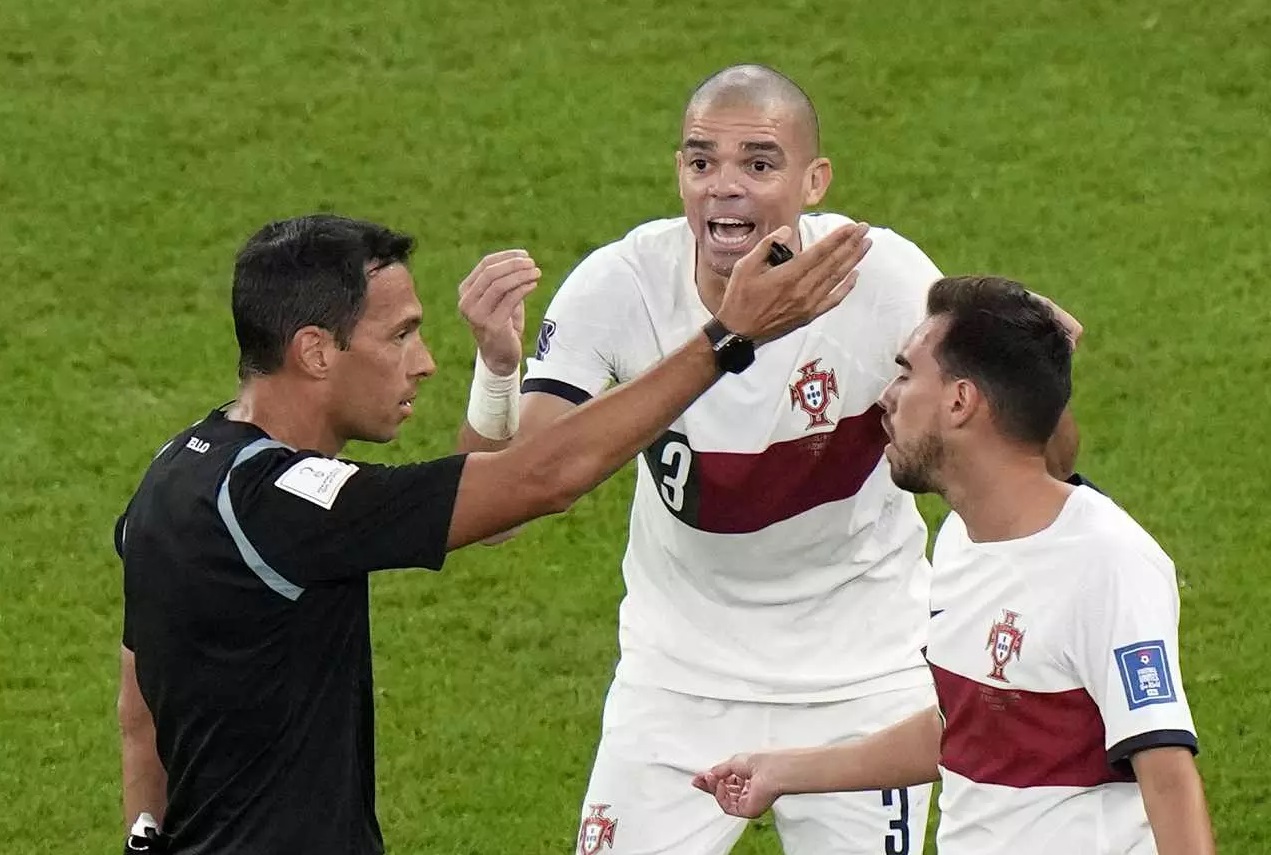 The "navigator" Portugal was unfortunately eliminated by the dark horse Morocco in the quarter-finals of the World Cup . After the game, several Portuguese players also expressed dissatisfaction with the referee of the game.
Portugal defender Pepe said it was unbelievable that FIFA had arranged for an Argentine referee to officiate the match. He said, "After the incident with Messi and the Netherlands yesterday, it is unacceptable to send an Argentine referee to enforce our game today. The referee on the field feels very arrogant to me. Pepe also said that the international The Football Federation can award the award directly to Argentina.
Pepe also pointed out that the Moroccan players were interfering with small movements throughout the game, but the referee did not warn the opponent. He also believed that Bruno Fernandez should get a penalty, but the referee did not give a penalty.
Bruno Fernandez said it was strange to arrange Argentina to officiate the game, "Our referee today is like this, his national team is still playing, but there is no Portuguese referee.
In addition, after Portugal was eliminated by Morocco, the head star Ronaldo couldn't hide his loss and kept crying when he walked back to the player channel. Pepe said in an interview that Ronaldo was a very important presence during the World Cup.
Pepe: We should thank Ronaldo
Pepe said, "C Ronaldo is the flag of Portugal. I think Ronaldo is very good at the moment. His influence has spread all over the world. When he was called up, he made a contribution and we must thank him. We have I did my best and listened wholeheartedly to what the coach told me."
Although the contract of Portuguese coach Santos will not expire until 2024, there are also rumors that Santos may resign. When Pepe was asked about the future of coach Santos, he said, "I am a player, there is no need to talk about it. Unfortunately, we have not achieved what we want. We have tried everything to honor us. s country."
"This is football and we have to learn from what has happened so our future can be better."
On the other hand, the Portuguese Football Association also released official news that the 39-year-old defender Pepe suffered a fracture of the ulna in his left arm during the match against Morocco. After inspection, Pepe also confirmed that he was injured.