Players have symptoms of suspected flu French coach:It may be the air conditioner that caused the discomfort
2022-12-16 10:46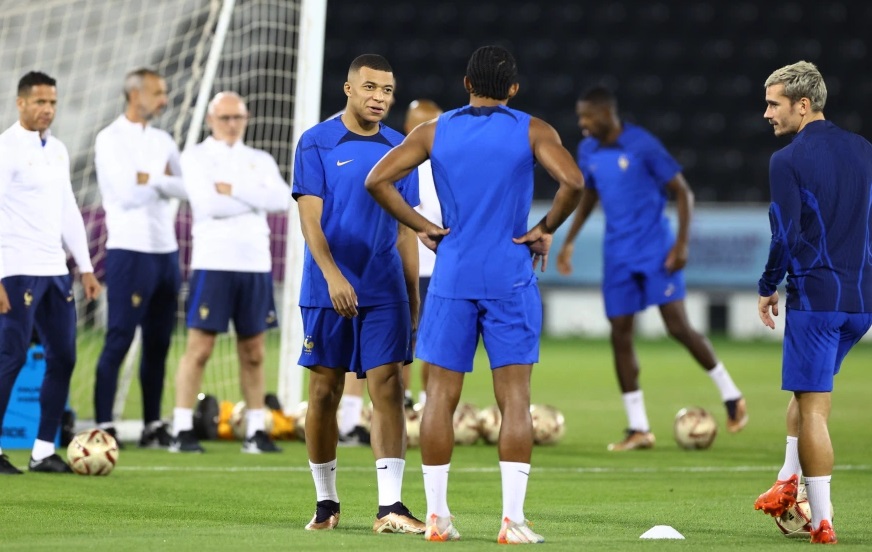 According to sports media reports, many players in the French national team have recently developed symptoms suspected of being infected with the flu, and coach Didier Deschamps responded that this may be due to the fact that the air conditioner has been turned on all day long, causing the players to feel unwell.
In France's World Cup semi-final match against Morocco, midfielder Rabiot and defender Upamecano did not play due to poor health. Upamecano has been on the bench in this focus game, while another midfielder Fofana replaced Rabiot in the game.
French coach Didier Deschamps said, "Although Upamecano was on the scene, he couldn't give full play to his strength. He has had a fever for at least 2 to 3 days, but he still participates in training."
Rabiot is also unwell
In addition, Deschamps also said that Rabiot also showed symptoms of discomfort and stayed in the hotel for insurance. However, there are still a few days before the World Cup final, and coach Didier Deschamps will most likely arrange for Rabiot to play.
France advanced to the World Cup semi-finals with a 2-0 victory over dark horse Morocco, and will fight for the World Cup title with Argentina, the favourite, in the final on December 18.
Deschamps also said that before the team's match with Morocco, even Koeman had symptoms of illness, and speculated that it may be that Qatar's air conditioning caused the players to feel unwell. "The air conditioner here is on all day long, and several players have symptoms of suspected flu. And Deschamps also hopes that France will still maintain the stability of the starting lineup in the World Cup final."