Portuguese media conducted polls, more than half of fans believe that coach Santos is responsible for the team's elimination
2022-12-12 15:13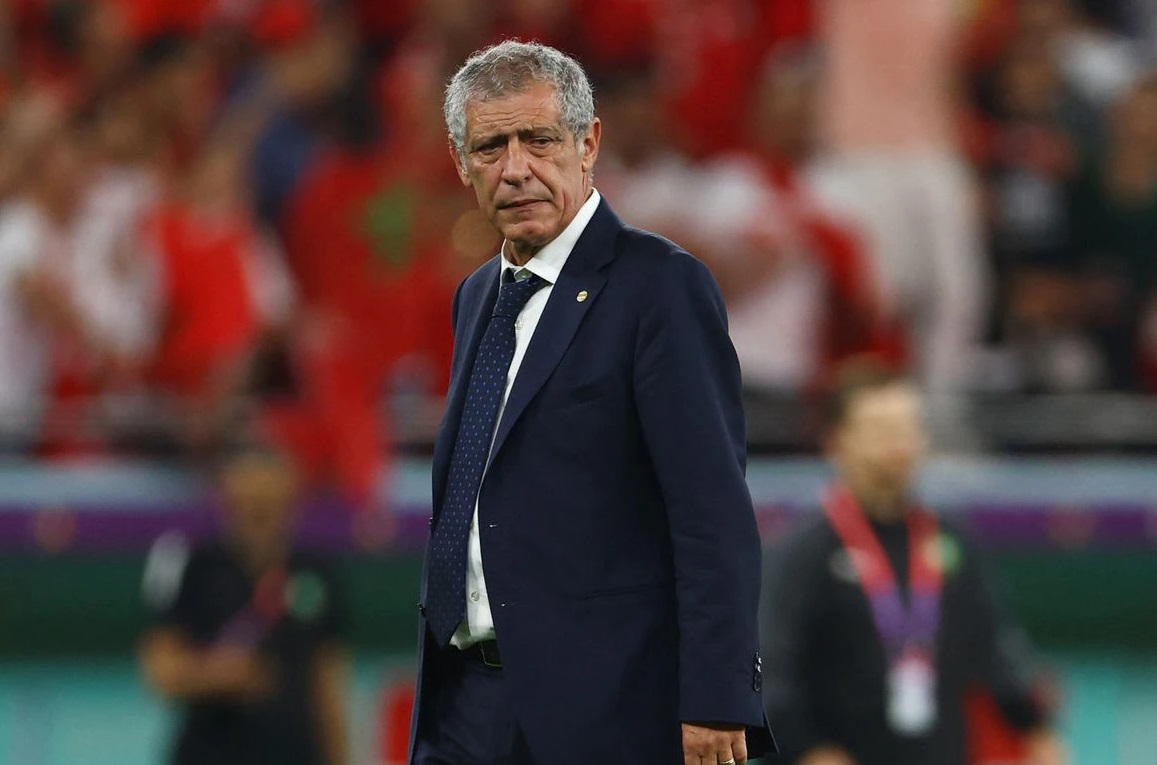 After the "navigator" Portugal was defeated by Morocco in the quarter-finals of the 2022 World Cup , the Portuguese media launched a poll, and then more than 51% of fans believed that coach Santo should be responsible for the team's elimination.
According to the poll, more than 51% of the fans believed that the main reason for Portugal 's elimination was the coach Santos, while 22.4% of the fans believed that the players did not perform as expected. Among the other three options, 9.7% chose Morocco's better performance, 9.3% Ronaldo's situation and 6.9% are referees.
The media speculates that Santos may be fired
In addition, other media and transfer experts have speculated that Portugal coach Santos will be fired in the next few days. And Santos also said recently that he will discuss his future with the chairman of the Portuguese Football Association after flying back home.
The 68-year-old Santos served as the coach of the Portuguese national team in 2014, and his contract with the team expires in July 2024. In addition, Santos led the team to participate in 109 games and achieved 68 wins, 21 draws and 20 losses.
After being eliminated by Morocco in the quarter-finals, Portugal has been unable to advance to the semi-finals in four consecutive World Cups, and the last time Portugal reached the semi-finals has to be traced back to 2006. Portugal lost 0-1 to France in the semi-finals and only finished fourth.