Premier League - Maddison scores twice, Leicester City beat Nottingham Forest 4-0 for first win of the season
2022-10-04 09:24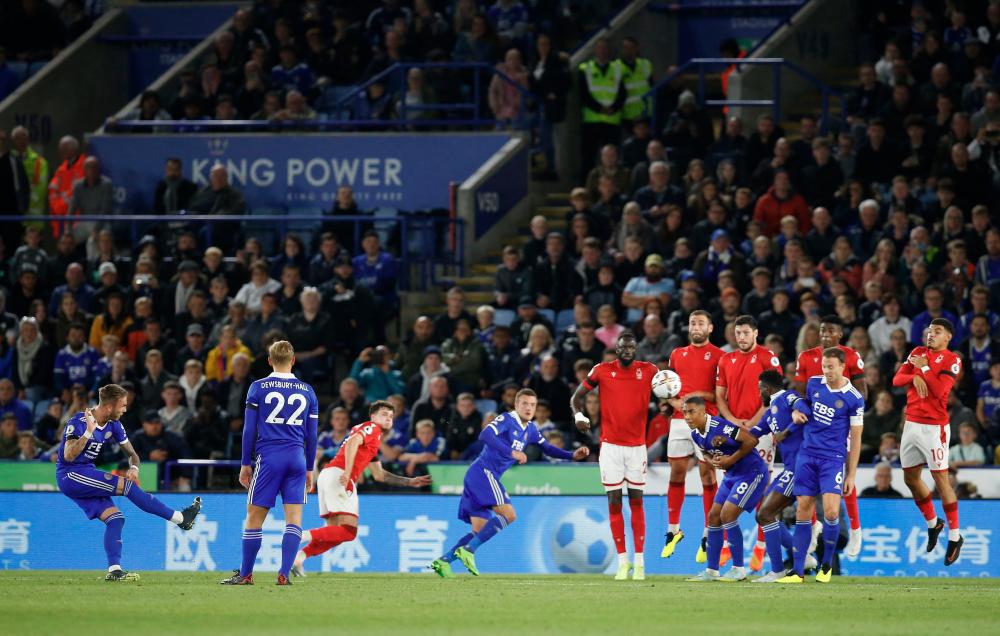 In the eighth round of the Premier League in the 2022/23 season, Leicester City beat Nottingham Forest 4-0 at home.
In the first half, Maddison scored twice and Barnes scored another long shot. In the second half, Maddison assisted Daka to score the victory and rewrite the score to 4-0.
At present, Leicester City has left the bottom of the table with its first win of the season, and Forest has dropped to the bottom after losing five games in a row.
first half
Less than 30 seconds after the opening, Hall took a long shot from outside the penalty area, but kicked the ball into the stands. In the 5th minute, he threatened the opponent's goal with another header, but failed to hit the target.
In the 14th minute, Maddison made a free kick from the left, and Vardy headed the goal by the slightest. 1 minute later, Barnes's midfield pass instantly penetrated the opponent's left defense line, but Vardy's right-footed shot was rejected by Henderson.
Nottingham Forest could have taken the lead in the 22nd minute, but Awoniyi's push bounced off the left post, squandering White's precise through. Maddison opened the scoring for Leicester three minutes later: he finished a steal on Lingard in front of the penalty area and shot from a long distance, the ball hit Mckenna's arm and deflected into the net.
In the next 20 minutes, Leicester City continued their dominant performance against Nottingham Forest. In the 27th minute, Barnes scored a long-range shot from outside the penalty area to help the team win another victory. Only 8 minutes later, Maddison extended the lead for Leicester City with a free kick - the ball was drawn into the dead corner of the goal from the right, and goalkeeper Henderson had nothing to do.
second half
After the start of the second half, Leicester City's offensive against Nottingham Forest slowed down, but they still scored in the 73rd minute: Maddison made a cross from the right, and Daka scored a heel push, 4-0.
Since then, neither side has achieved anything, and Leicester City finally won 4-0.