Qatar World Cup - Alvarez scores twice as Argentina beats Croatia 3-0
2022-12-14 08:23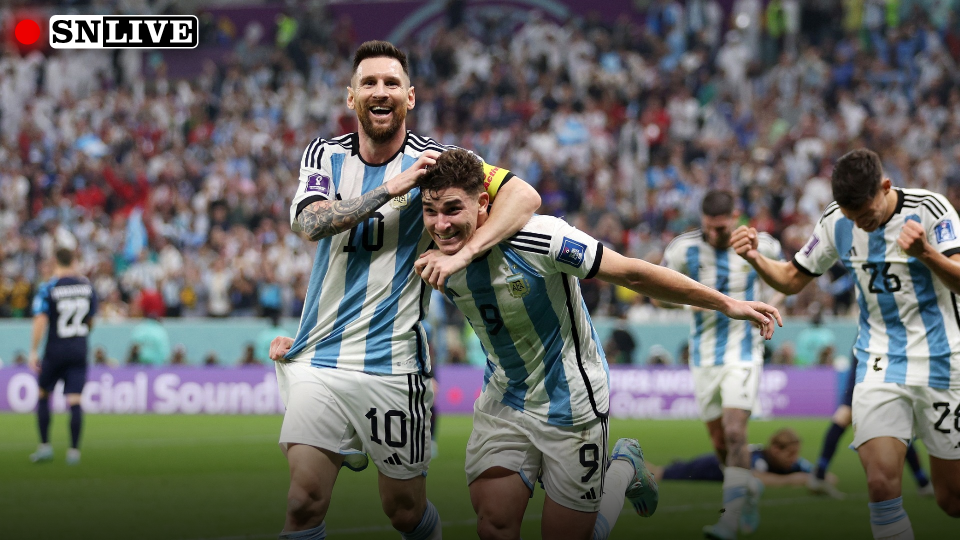 Qatar World Cup semi-final, Argentina against Croatia started at the Lusail Stadium. Messi passed a shot, Alvarez scored twice, and Argentina beat Croatia 3-0.
First Half
In the 25th minute, Fernandez took a long shot from outside the penalty area and was saved by Croatian goalkeeper Livakovic.
In the 30th minute, Croatia 's Kovacic passed the ball, and Perisic on the left received the ball and entered the penalty area for a lob shot, but it was a pity that he passed the goal too high.
In the 32nd minute, Alvarez shot into the penalty area single-handedly, but was tripped by Livakovic. The referee gave a yellow card and Argentina won a penalty kick. In the 34th minute, Messi took the penalty shot and the ball quickly entered the net. Argentina scored the first point.
In the 39th minute, the Croatian player took a corner kick and was cleared by the Argentine player. Alvarez dribbled the ball into the penalty area again. Facing several people processing the defense, Alvarez successfully avoided the volley shot and Argentina scored the second point.
Second Half
In the 57th minute, Messi shot in the penalty area and was easily saved by Livakovic.
In the 62nd minute, the Croatian player took a free kick, which was saved by the Argentine goalkeeper Emiliano.
In the 69th minute, Messi passed the ball from the bottom right side of the penalty area, and Alvarez caught up with the shot. Argentina scored the third point again and took the lead.
In the 88th minute, Mayer shot at the top of the arc and was also saved by Emiliano. Croatia missed the opportunity.
At the end of the game, Argentina defeated Croatia 3-0 and successfully advanced to the final. This is the sixth time that Argentina has reached the final in the World Cup.