Qatar World Cup - Cristiano Ronaldo leaves Qatar with family
2022-12-12 12:07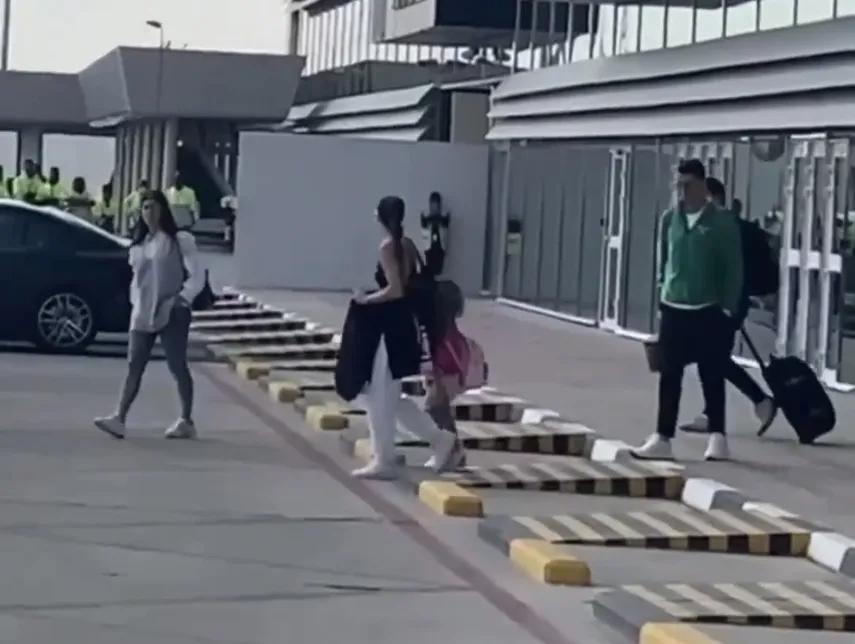 Portugal stopped in the top 8 of the World Cup in Qatar . Ronaldo regretted ending his fifth World Cup. It was photographed that Ronaldo had left Qatar with his family in a private jet.
In this World Cup, Ronaldo played as a substitute in the last two games, and the combined playing time of the two games did not add up to 90 minutes. After Portugal 's defeat, the Portuguese players had already left Qatar on a chartered flight. Ronaldo did not go with the players, but chose to leave with his family.
In addition to the Qatar World Cup, Ronaldo has played 196 games for Portugal, becoming the player with the most appearances in the history of the men's national team.
After Portugal lost to Morocco, in addition to Ronaldo's girlfriend fighting for him, Ronaldo's sister felt sad about the incident and also felt upset for Ronaldo, and posted a post on social media to bombard Portuguese players.
"We lost the World Cup when a bunch of rats celebrated the victory against Switzerland as against Ronaldo. The national team is not a club, Portugal is a country. Unfortunately, the Portuguese have not learned their lesson. "
Ronaldo's sister is satirizing the Portuguese team's victory in the Swiss game as a celebration of winning Ronaldo and losing the World Cup.
Especially after the match between Portugal and Switzerland, many people said that Ronaldo is old, Portugal does not need Ronaldo, etc., and there are even more hurtful words. Ronaldo's sister thinks that these people have forgotten what Ronaldo has done, and everything seems to be unimportant.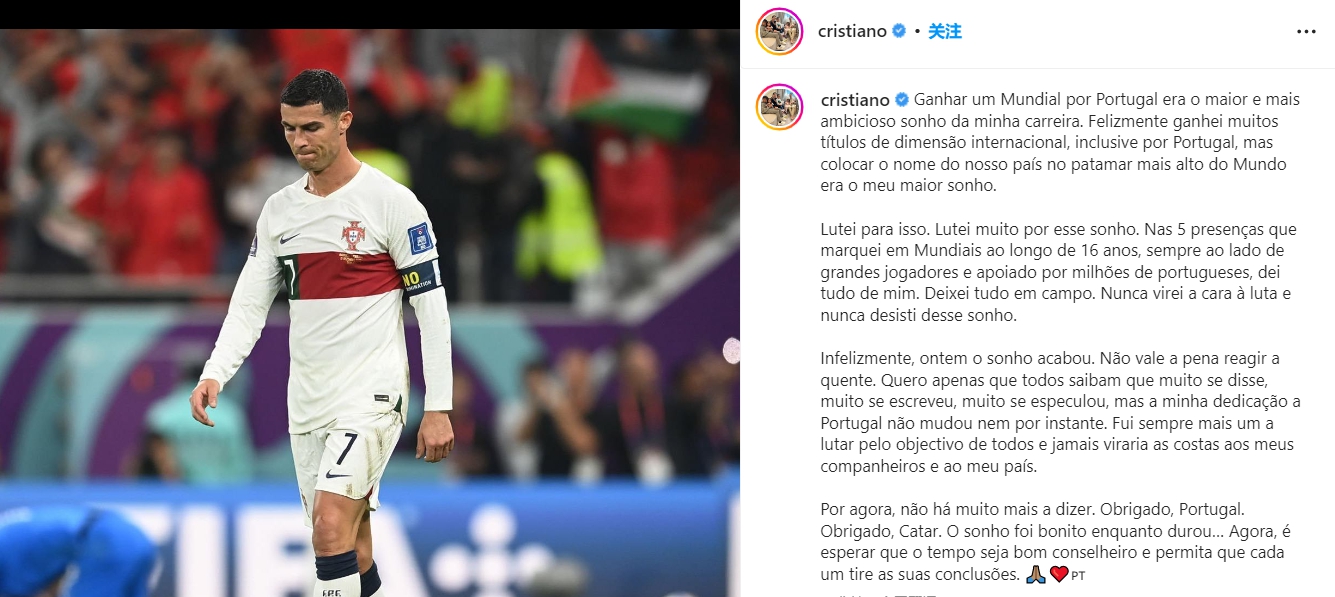 Cristiano Ronaldo himself also wrote about his feelings about participating in the World Cup for five years. He also said that it was his dream to win the World Cup, but unfortunately his dream was shattered. He thanked the World Cup and Qatar and believed that this period of chasing dreams was beautiful.
Although Ronaldo's article did not mention retiring from the national team, but in the last two games, Ronaldo was a substitute player. At this time, such an article made fans wonder whether Ronaldo was implying that he would Quit the national team.