Qatar World Cup - Dumfries voted best player with 2 passes and 1 shot
2022-12-04 09:52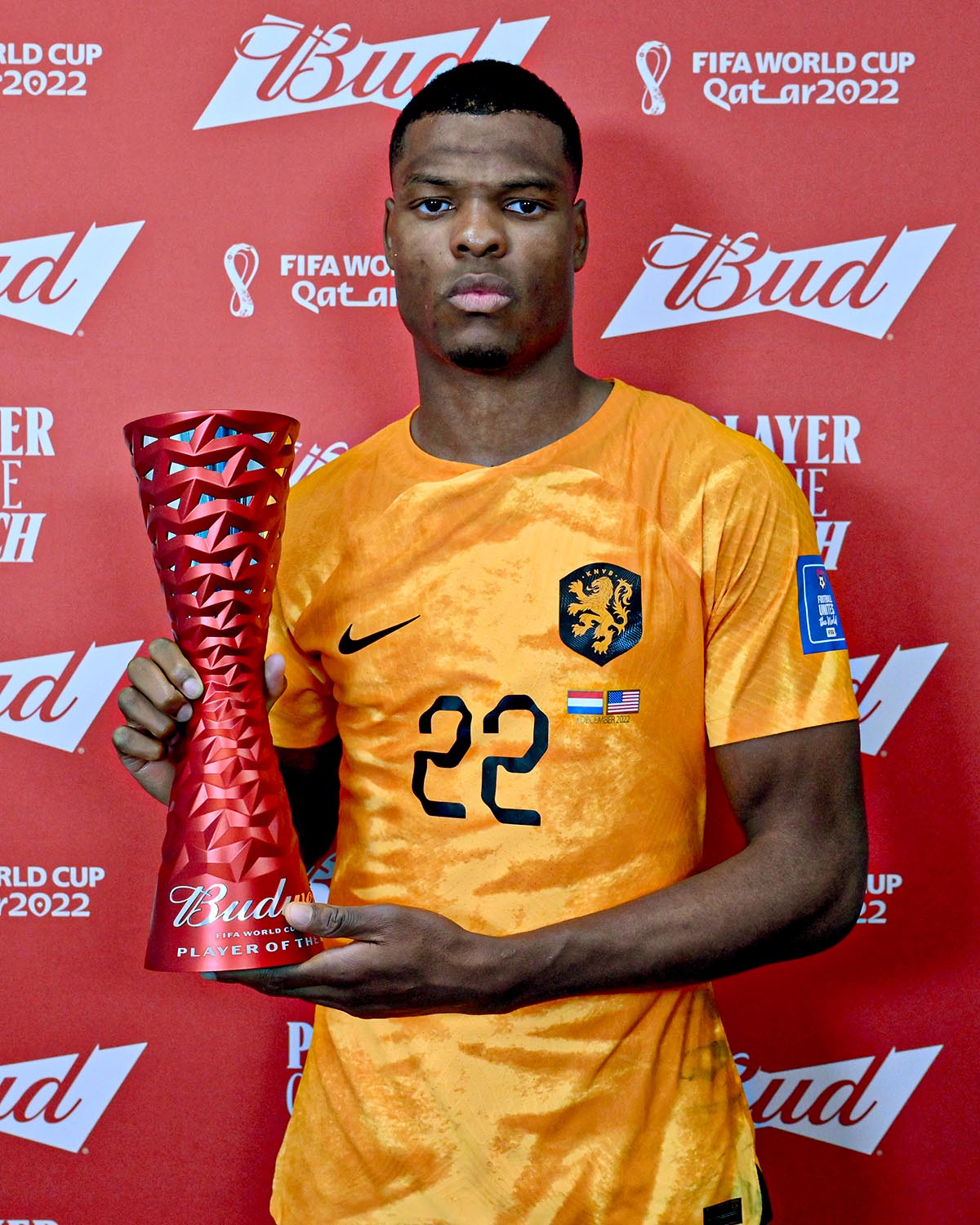 The Qatar World Cup ended the match between the Netherlands and the United States. The Netherlands won 3-1. The biggest contributor to this victory was Dumfries. He assisted 2 times and shot 1 time. He was awarded the best player by FIFA.
The 26-year-old player, Dumfries assisted his teammates with 2 shots in the first half and scored himself in the second half, becoming the player who made 3 goals in the game in this World Cup.
According to statistics, Dumfries had 70 touches in this game, basically covering the entire right side of the pitch. Dumfries, who performed brilliantly, was selected as the best player of the game without any suspense after the game.
Dumfries, who is currently playing for Inter Milan , Chelsea once wanted to introduce Dumfries this summer, but Inter Milan offered a price of 60 million euros, and Chelsea was directly scared off. Dumfries will continue to stay at Inter Milan. Presumably now that Dumfries has performed well in the World Cup, his value will naturally increase. If there are any clubs that want to introduce Dumfries, 60 million euros may not be enough for Inter Milan. .