Qatar World Cup - England beat Senegal 3-0 and successfully advanced to the quarterfinals
2022-12-05 08:51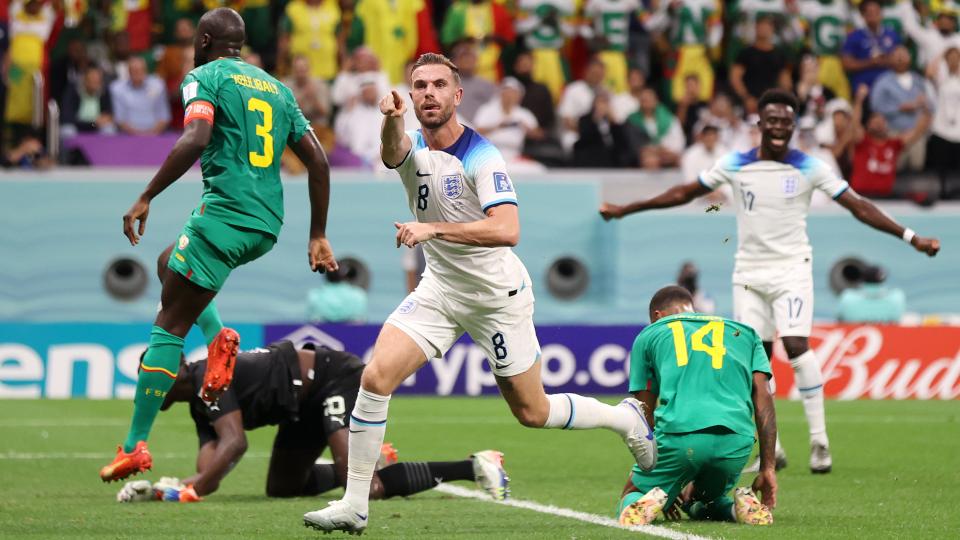 The round of 16 of the Qatar World Cup kicks off, with England taking on Senegal at the Bayt Stadium. England maintained their unbeaten record in this World Cup, beating Senegal 3-0 to advance to the quarter-finals.
First Half
In the 31st minute, Senegal's Dia shot in the penalty area and was saved by the opponent's goalkeeper Pickford.
In the 38th minute, Bellingham made a cross from the left side of the penalty area, and Henderson who caught up with him pushed and scored. England scored the first point.
In the 45th+3 minutes, Bellingham made a pass in the middle, Foden assisted and passed the ball, Kane dribbled the ball into the penalty area and shot, successfully scoring the second point for England. It was also Kane's first goal in this World Cup.
Second Half
In the 57th minute, England's Foden assisted again and made a pass from the left. Saka followed up with a push and successfully scored. England widened the score and scored the third point.
In the 73rd minute, Senegal got a free kick and Sarr took the penalty. Sarr wanted to shoot from a long distance, but unfortunately the ball was missed and no goal was scored.
At the end of the game, England beat Senegal 3-0. England's next opponent is France. England coach South Kite said that France is the world champion, and the next game will be England's biggest test.