Qatar World Cup - Female reporter confesses to Messi, which brings tears to Messi's eyes
2022-12-15 14:07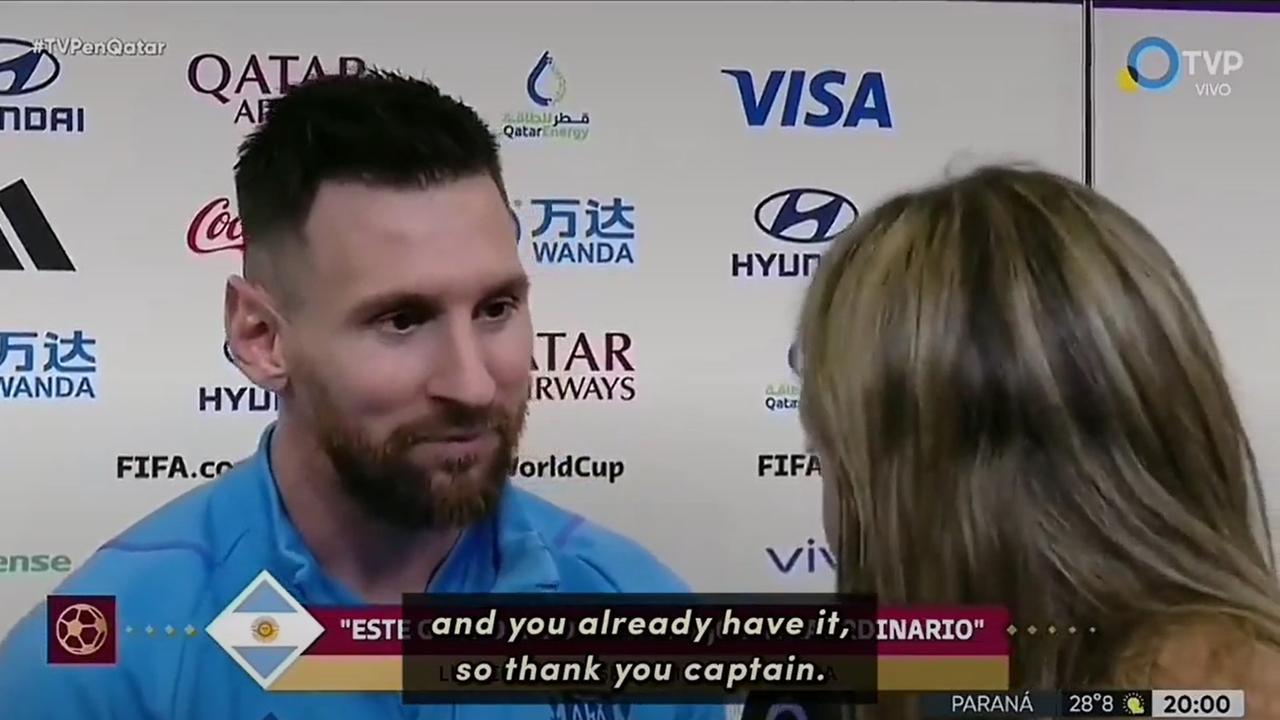 The Qatar World Cup finalists have already had their results, with France taking on Argentina. When Argentine star Messi was interviewed after the game a few days ago, Argentine female reporter Martinez confessed to Messi and thanked him. Messi had tears in his eyes.
Martinez is actually a fan of Messi. At the end of the interview, she said: "I have no problem, but I want to tell you one thing. The World Cup final is here. Although each of us wants to win the championship, but I I want to tell you that no matter what the outcome, there are some things that no one can take away from you. You conquered all Argentines, I mean it, there is not a single kid in Argentina who doesn't have your jersey."
"I'm not who I used to be, I have so many stories to tell about you, you left a mark on all of our lives and that's what I have to say. For me it's bigger than the World Cup , no one can take that from you. This is a thank you for bringing so much joy to such a happy moment. I hope you take these words to heart, because I believe, more than the World Cup More importantly, you already have. Thank you, Captain."
During the confession in just over 30 seconds, Messi looked at Martinez tenderly, and couldn't help the tears in his eyes when he heard it. He must have been moved by what the fans said. When Argentina beat Croatia 3-0, many fans chanted Messi on the streets of the Argentine capital, Buenos Aires.
As Martinez said, regardless of whether Argentina can win the World Cup in the end, Messi has been deeply rooted in the hearts of the Argentine people. He is the pride of Argentina, which is more valuable and rare for Messi than the World Cup.