Qatar World Cup - First hat-trick of the tournament as Moraes rises to fame
2022-12-07 15:46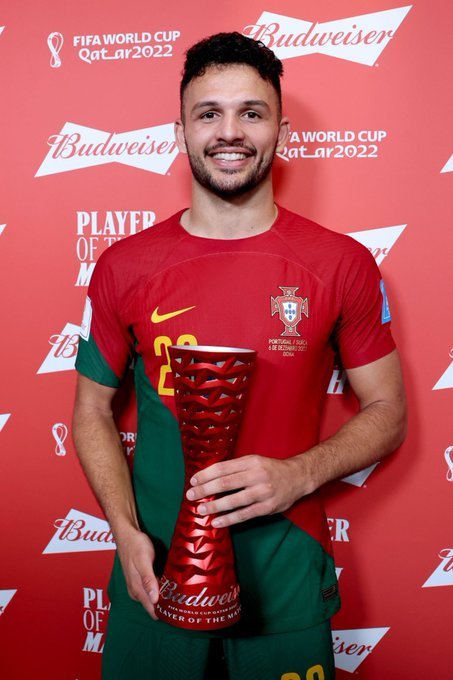 Portugal defeated Switzerland 6-1. The player who scored 3 points for Portugal was 21-year-old Gonzalo Ramos. He was the first player to perform a hat-trick in this World Cup . The best player awarded by FIFA.
Moras ' father and uncle are both professional players, and Moras is currently playing for the Benfica club. In the Portuguese Super League scorer list, he scored 9 goals and ranked first. He also scored 4 goals and 2 assists in the UEFA Champions League qualifying round.
At that time, Moraes' attention began to rise, and several clubs asked Benfica for a price, including Manchester United and Paris Saint-Germain. Two months ago, Benfica offered 40 million. However, Moras's hat-trick in the World Cup has attracted more attention to him. It seems that his worth will rise again and he will be snapped up by many wealthy clubs.
Before attending the World Cup in Qatar, Moraes only played for the national team once. In the group stage of this World Cup, Moras did not show very good results as a substitute, but this time against Switzerland, Moras was arranged to start, and he fully demonstrated his ability. Moras also broke Ronaldo's record and became the youngest Portuguese player to score in any World Cup.