Qatar World Cup - Hwang Hee-chan won the player of the match for the first goal
2022-12-03 09:28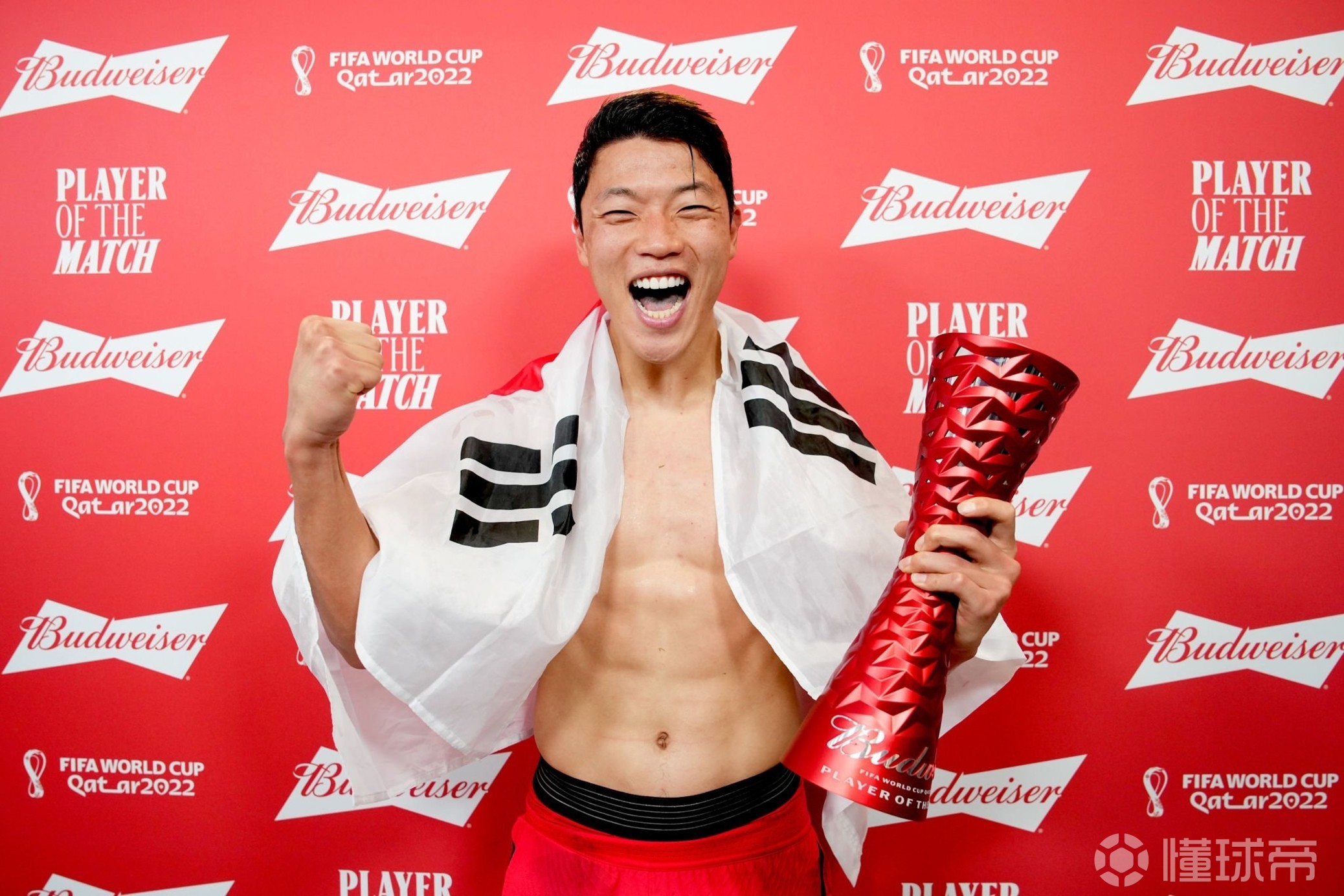 At the end of Group H of the World Cup in Qatar , South Korea narrowly beat Portugal 2-1. Hwang Hee-chan, who participated in the World Cup for the first time, contributed the second point to South Korea. He was awarded the best player by FIFA for his good performance.
The 26-year-old South Korean star has represented South Korea in several tournaments, and this is his first time participating in the World Cup. Due to Huang Xican's injury, he stayed on the bench in the first two group matches.
In the 66th minute of the second half of the game between South Korea and Portugal , South Korea replaced Lee Jae-sung and Hwang Hee-chan came off the bench. Hwang Hee-chan lived up to expectations. In the final stoppage time, a lore goal allowed South Korea to score the winning point and successfully advance to the top 16.
After the game, Huang Xican was awarded the best player by FIFA. The Wolves team that Huang Xican is currently playing for also sent a message to congratulate Huang Xican immediately after learning about it. The last time a Wolves player won the best player in the World Cup was in 1962. After 60 years, another Wolves player finally won the best player good player.