Qatar World Cup - Japan loses to Croatia in penalty shootout and stops 2-4 in round of 16
2022-12-06 08:37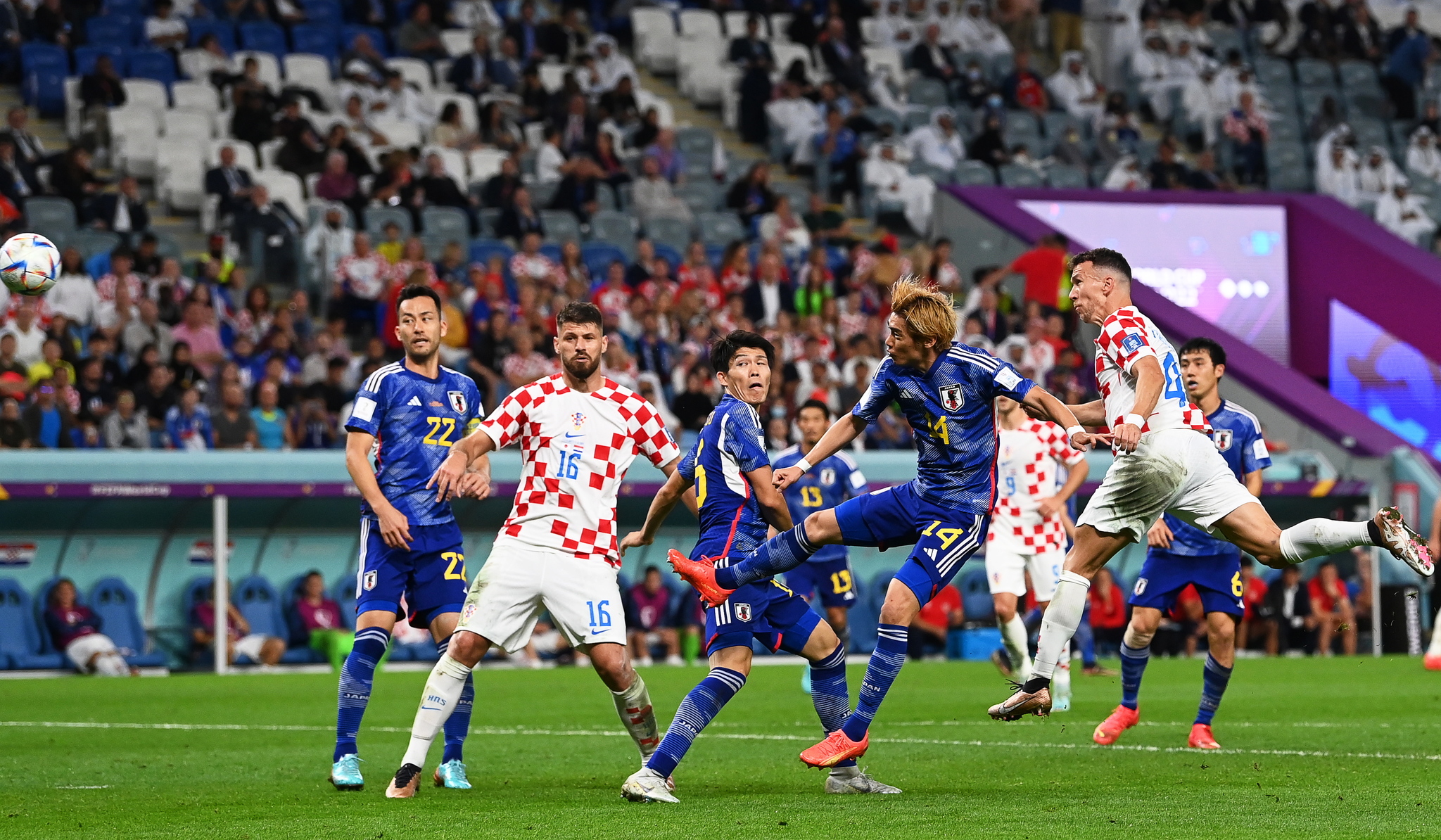 The Qatar World Cup ushered in Japan and Croatia competing to advance to the top 8 match. Since the two sides were tied 1-1 after the end of the game, the penalty shootout was decided. Croatia scored 3 goals and defeated Japan 4-2.
First Half
In the second minute of the game, Ito Junya took a corner kick, Endo Kou passed the ball, and Taniguchi headed the ball to score, but unfortunately the ball went wide and missed the goal.
In the 8th minute, Perisic grabbed the ball from Fuan Jianyang on the left. Perisic dribbled the ball into the penalty area and shot, which was blocked by the Japanese goalkeeper.
In the 43rd minute, Doan made a long pass from outside the penalty area, and the ball hit Maya Yoshida's foot. The ball came to Maeda Daran, and he made a strong shot in confusion. Japan took the lead in breaking the deadlock and scoring 1 point.
Second Half
In the 55th minute, Lovren made a cross from the right. Perisic scored a header and successfully scored 1 point for Croatia to equalize the score.
In the 57th minute, Endo took a shot after receiving the ball from outside the penalty area, but the ball was too high, and the net that hit the goal did not score.
In the 62nd minute, Modric shot at the top of the arc, and the Japanese goalkeeper jumped hard to save the ball.
In the 104th minute, Kaoru Sankao shot from the top of the arc after dribbling the ball in the middle, but was saved by the Croatian goalkeeper.
Penalty Shootout
The two sides defended the goal tightly during the game. After 120 minutes of the game, they failed to score again, so they entered the penalty shootout, with Japan starting.
In the first round, Takumi Minamino shot a goal, which was confiscated by Livakovic; Vlasic made a point shot.
In the second round, Kaoru Mitsuka made a shot, but Livakovic blocked it with his hand; Brozovic aimed at the middle position and shot, Shuichi Gonda made a wrong judgment, and Brozovic succeeded.
In the third round, Takuma Asano made a successful shot and Japan finally scored 1 point; Livaya missed the shot and the ball hit the post and bounced off.
In the fourth round, Yoshida Asa also shot to the left, and Livakovic saved the ball again; Pashalic shot to the left and successfully scored.
At the end of the game, Japan lost to Croatia 2-4 and stopped at the top 16, while Croatia successfully advanced to the top 8.