Qatar World Cup - Mbappe swaps jerseys with friend Hakimi and comforts him
2022-12-16 08:37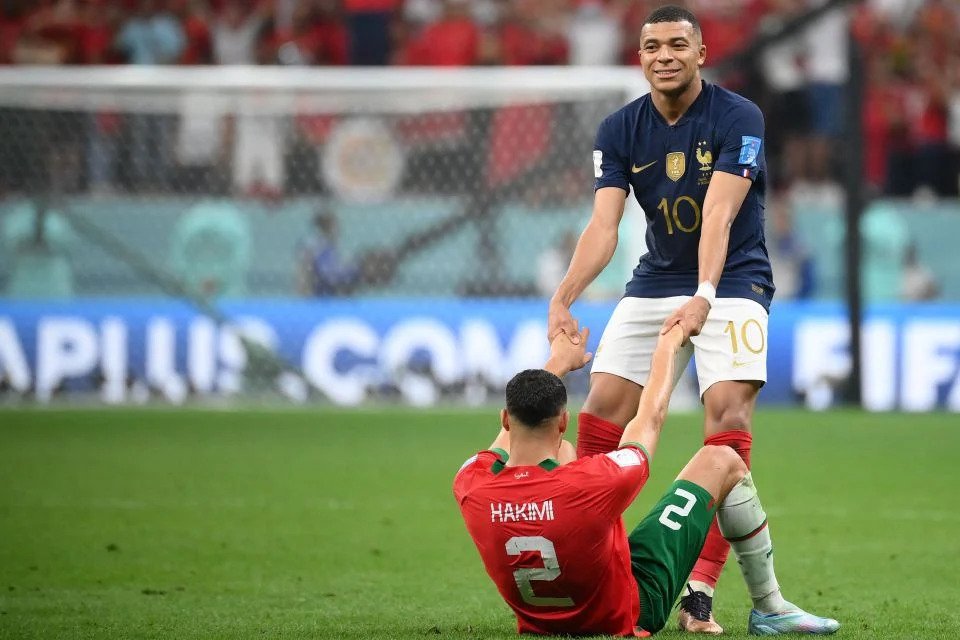 The semi-finals of the World Cup in Qatar have finally come to an end. Defending champion France beat dark horse Morocco 2-0 to enter the final again. As a French player, Mbappe played for Paris Saint-Germain like Morocco's Hakimi. After the game, Mbappe did not forget to comfort his friends and exchanged jerseys.
Mbappe and Hakimi had a fierce rivalry on the pitch, with Mbappe looking for Hakimi on the pitch after the victory in France . At this time, Hakimi sat on the grass feeling lost and powerless because of the loss. Mbappe pulled Hakimi up with both hands, gave each other big hugs, and exchanged each other's jerseys. '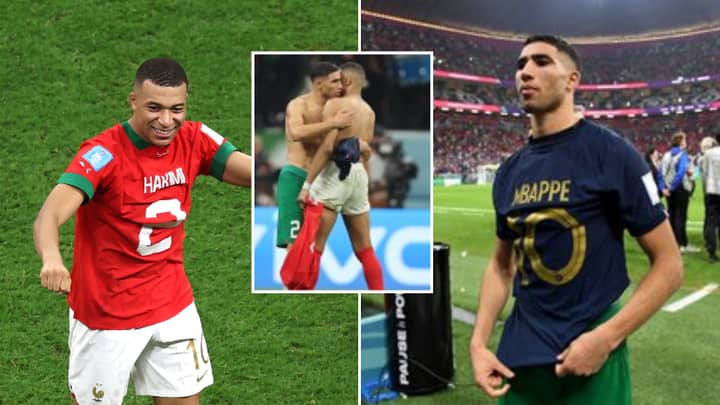 Mbappe put on the jersey as soon as he got it, and Hakimi changed into Mbappe's jersey while walking to the tunnel. In the tunnel, Hakimi sat on the ground against the wall, and Mbappe sat forward beside him to chat.
Subsequently, Mbappe posted on social media: "Back to back to the final!" to celebrate France's entry into the final. This is also the second time Mbappe has entered the World Cup final since representing France. Mbappé also did not forget to send a photo of him and Hakimi with a sentence: "Dude, don't be sad. Everyone is proud of what you have done. You made history."
In this match between France and Morocco , Mbappe was the key defensive target of Moroccan players because of his outstanding performance in previous matches. Mbappe had no chance to shoot at all, and only assisted the ball to Muani in the 79th minute.