Qatar World Cup - Morocco beats Spain 3-0 on penalties and advances to quarter-finals for first time
2022-12-07 08:31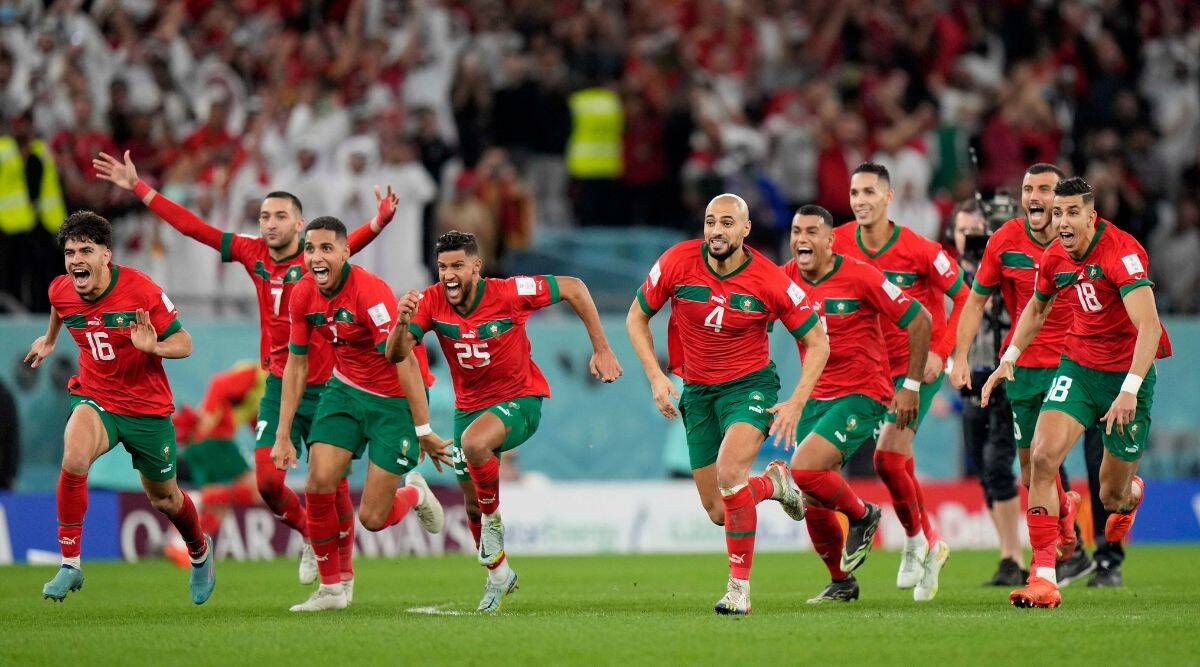 The top 8 battle for the World Cup in Qatar continues, with Morocco playing against Spain. Since both sides had no points in the game and it was a 0-0 tie, it entered a penalty shootout. Morocco scored 3 goals and won 3-0, advancing to the top 8 for the first time, creating a historic moment.
First Half
In the 11th minute, Morocco's Hakimi took a free kick. He was about to shoot the ball from a long distance, but unfortunately the ball passed the goal too high.
In the 25th minute, Spain's Garvey shot in the penalty area. The ball hit the post and popped up. Teammate Torres made a supplementary shot. The ball flew too high and missed the net.
In the 32nd minute, Morocco 's Mazraoui shot from a distance and was saved by Spanish goalkeeper Simon.
Second Half
In the 54th minute, Asensio took a free kick. Olmo received the ball and shot from outside the penalty area, which was saved by the Moroccan goalkeeper Buru.
In the 80th minute, Morata made a pass error in the triangle on the right side of the penalty area. The ball rolled over the goal and Spain missed the opportunity without receiving the ball.
In the 85th minute, Shedila shot when facing the defense of two opposing players, and the ball was easily confiscated by Simon.
Penalty Shootout
Neither side scored at the end of the game and had to go to a penalty shootout to decide the winner, with Morocco going first.
In the first round, Sabiri made a point shot, but Simon made a mistake in his judgment and the ball scored 1 point for Morocco; Sarabia shot and the ball hit the post and bounced off.
In the second round, Ziyech shot and the ball went straight into the net, and Morocco scored the second point; Soler shot and was saved by Buru.
In the third round, Benon shot and was saved by Simon; Busquets shot to the left, but Bruno defended the goal and saved the ball again.
In the fourth round, Hakimi shot, Simon made a misjudgment too early, and the ball went into the middle of the net.
Morocco took the lead and scored 3 points, Spain did not need to shoot. At the end of the game, Morocco defeated Spain 3-0 and successfully advanced to the quarterfinals.