Qatar World Cup - Morocco's Patron Saint Bounou named best player for second time
2022-12-11 09:40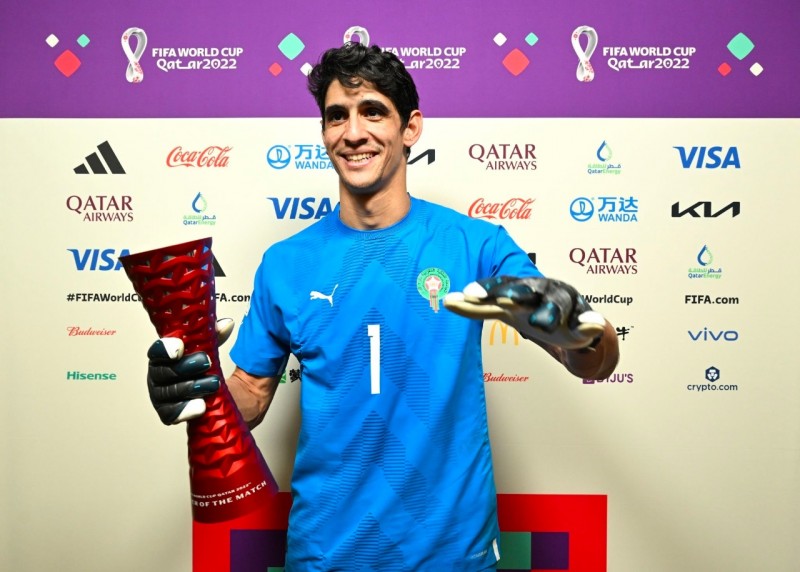 In Morocco 's 1-0 victory over Portugal, the biggest contributor to successfully guarding the goal and making it impossible for the opponent to start was the goalkeeper. Morocco's goalkeeper Yassin Bounou won the best player in the match awarded by FIFA.
This is the first time Bounou has participated in the World Cup , and won the best player for the second time in this World Cup. In the round of 16, Morocco played against Spain in the penalty shootout. Bounou successfully defended the goal and saved the opponent's penalty many times. Stopped the Spanish attack and helped Morocco win. Bounou's performance at that time also won the best player.
In the 5 games of this World Cup, Morocco has zero opponents in 4 of them. It can be seen from this that Morocco's defense can be said to be very solid. This time in the top 4 competition, Morocco players and Bounou played steadily, and Morocco successfully won the game and won the ticket to the top 4 of the World Cup in Qatar.
The 31-year-old Bounou's goalkeeping ability has been praised and recognized by many people. He played for Sevilla and won the Zamora Award in the 2021-22 La Liga. This is the goalkeeper with the highest goal efficiency in La Liga. . Before participating in this World Cup, foreign media also selected Bounou as one of the best goalkeepers in the world. Meanwhile Bounou is ranked 9th in the 2022 Yashin Awards.