Qatar World Cup - South Korea beats Portugal 2-1 in stoppage time
2022-12-03 08:41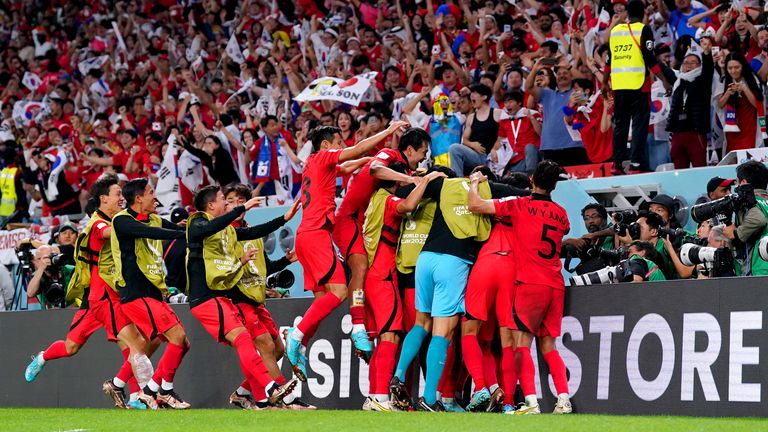 The Education City Stadium of the Qatar World Cup held the last round of Group H. South Korea scored in stoppage time to reverse the situation and beat Portugal 2-1.
In the 5th minute of the first half, Portugal scored the first goal. Dalot made a pass from the bottom of the penalty area, Horta pushed into the net, and Portugal scored the first point.
In the 27th minute, a South Korean player took a corner kick. The ball hit Rhode's back and landed in front of Kim Young-kwon. He quickly shot and South Korea scored the first point and equalized the score.
However, in the second half of the game, South Korea and Portugal did not break the opponent's goal for a long time. It was thought that the two sides would draw 1-1. Until the final stoppage time, in the 90+1 minute, South Korea's Sun Xingmin faced three Portuguese defenders and passed the ball straight. Hwang Hee-chan shot in the penalty area, and South Korea miraculously scored the second point.
At the end of the game, South Korea narrowly beat Portugal 2-1. South Korea also accumulated 4 points because of this victory, ranked second in the group leaderboard, and successfully advanced to the top 16. Portugal is firmly in first place and has also advanced to the round of 16.