Qatar World Cup 2022 | France's Mbappe is the second player to score a hat-trick in a World Cup final
2022-12-19 14:40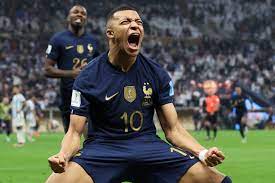 France striker Kylian Mbappe became just the second player to score a hat-trick in a World Cup final as he dragged his side back from the brink of a loss to Argentina in extra-time on Sunday with two goals The teams tied 3-3 and entered the penalty shootout.
In 1966 , England beat West Germany 4-2 after extra time and became the first player to score three goals in a final.
French President Emmanuel Macron Says Kylian Mbappe Made France proud with a " phenomenal " performance despite Les Bleus ' heartbreaking loss to Argentina in the World Cup final.
France looked doomed after conceding two consecutive goals at the Lusail Stadium, but Mbappe forced extra time with a brace 97 seconds after the break.
After seeing his Paris Saint-Germain team-mate Lionel Messi put Argentina back in the lead, Mbappe scored a late penalty to become only the second since Jeff Hurst for England in 1966 The player who scored a hat-trick in the men's World Cup final.
Despite Kingsley Coman and Aurelian Giomeni 's penalty shootout shattering France's title hopes, Macron - who was seen talking to Mbappe after the loss - said The striker has made his country proud.
" We were far behind at the end of the first period. It has happened, there have been reversals like this, but it's very rare in football history, " Macron told RMC Sport .
" We won big. What Mbappe did was extraordinary but the whole team was hungry again. I have no doubts about it. "
" After that we had a second miracle, out of nowhere. We got match point.
Top scorer Mbappe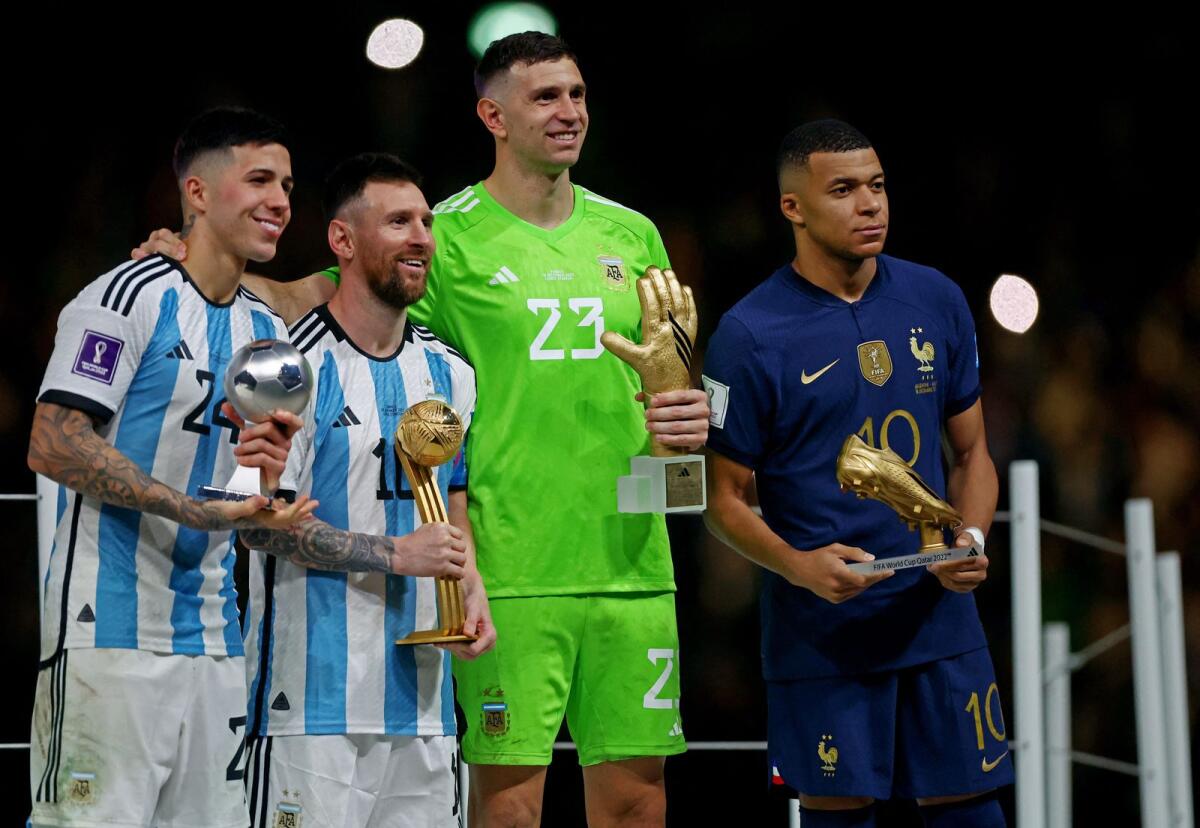 " Mbappe is a very great player, but he is young, I told him he was only 23. He was the top scorer in this World Cup . He won the World Cup [2018 ] , he was in the final.
" I was as sad as he was. I said he made us very proud and in the end we lost a football game and we got nothing. That's sport. "
Mbappe's treble took him to 12 World Cup goals in his career, matching Pele's tally and making him the youngest player to score in double figures at a World Cup when he The age of 23 years and 363 days.
The french striker also became one of the most successful players in the world after vava ( 1958 , 1962 ), pele ( 1958 , 1970 ), paul breitner ( 1974 , 1982 ) and zidane ( 1998 , 2006 ) , the fifth player to score in two World Cup finals.