Qatar World Cup: I forgot the pain of elimination in a few days, and Neymar was scolded when he returned home.
2022-12-19 15:17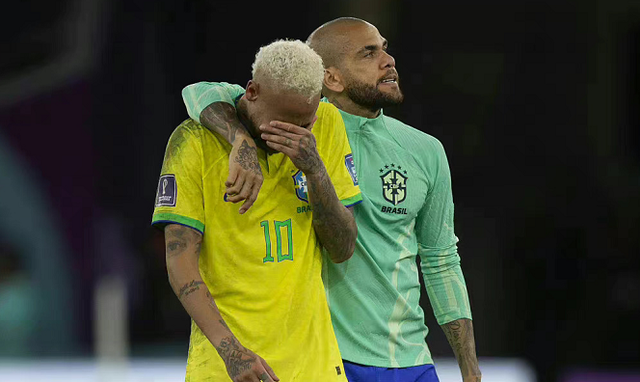 Brazil stopped in the quarter-finals, Croatia won on penalties, and successfully advanced to the semi-finals of the 2022 World Cup in Qatar. Looking back at Brazil's past record in the World Cup, it has actually been eliminated by European teams for five consecutive times. It lost to France in 2006. In 2010, it was obviously The favorite to win the championship, but lost to the Netherlands with a score of 1 to 2. In 2014, they lost to Germany with a score of 1 to 7. The third place was defeated by the Netherlands. Four years later, they also lost to Belgium in the quarterfinals.
The fans of this World Cup are optimistic about it, and they believe that they will at least enter the finals, and their strength is equal to that of Argentina. As a result, the Brazilian team seems to be under a spell and is destined not to advance to the semi-finals, which is regrettable. In order to win, Neymar was accidentally injured during the game. After recuperating for a period of time, he returned against the South Korean team and finally succeeded in qualifying with a score of 4-1.
The good times didn't last long, and Croatia became an obstacle to winning the championship. After the team was eliminated, Neymar was very sad, and his hard work was not rewarded. He couldn't help but shed tears on the spot. How many four years are there.
In the interview, he bluntly said that he wanted to go home and hug his family to heal the wounds, but after returning to China, he was caught by netizens and held a party secretly, and also liked the photos of Anna Malkovich, who is known as "the sexiest female football player in the world". Angry Brazilian fans, criticized for "not worthy of playing in the national team."
Since the start of the World Cup, Neymar has been criticized. He is classified as a football player but addicted to CSGO e-sports games.