Qatar World Cup-Morocco beat Portugal 1-0 to create the first African team in history to advance to the semi-finals
2022-12-11 08:32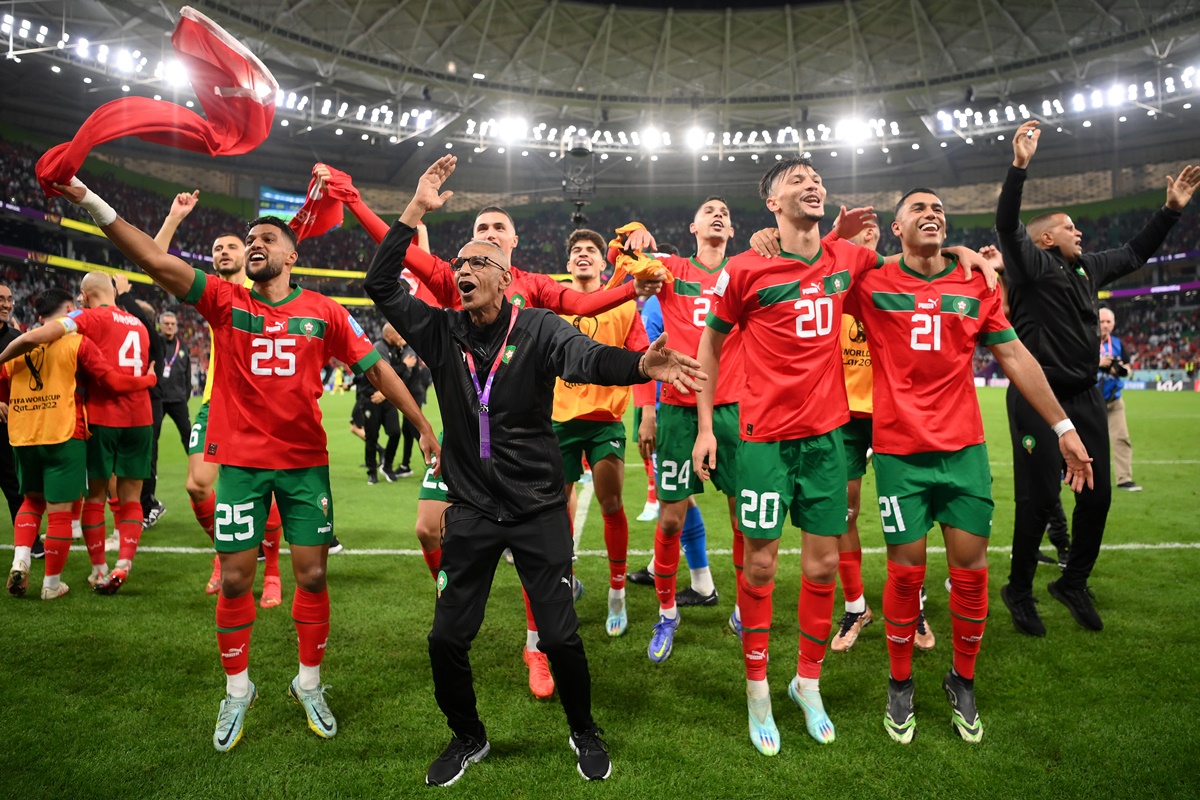 The battle for the semifinals of the World Cup in Qatar continues. Morocco's impregnable fortifications made Portugal 0. Morocco beat Portugal 1-0 and became the first African team in history to successfully advance to the semifinals.
First Half
In the first 4 minutes, the Portuguese player took a free kick and Felix headed the goal, which was saved by the Portuguese goalkeeper Bruno.
In the 25th minute, the Moroccan player also took a corner kick. Ennesiri headed the ball from a high angle and crossed the goal.
In the 30th minute, Felix fired a shot from outside the penalty area and the ball hit Yamiq's back. The Moroccan managed to let the ball go high and miss the goal.
In the 34th minute, Buffale passed the ball, Attia Allah made another pass, Amara shot, and the ball flew over the goal again.
In the 42nd minute, Atiaala made a far pass from the left, and Ennesiri scored with a header in front of the goal. Morocco successfully broke the deadlock and scored a crucial point.
Second Half
In the 49th minute, Ziyech took a free kick. The angle of the ball was perfect and flew towards the goal, but it was saved by Portuguese goalkeeper Costa.
In the 57th minute, Otavio made a pass from outside the goal, and Ramos shot with a header, but unfortunately the ball was wide and missed the goal.
In the 63rd minute, Fernandez's shot from the top of the arc also brushed against the goal and only hit the net outside the goal.
In the 81st minute, Horta passed to Ronaldo from outside the penalty area, and the latter assisted and passed it back to Horta. Horta shot with his left foot and missed the goal.
In the 90th minute, stoppage time was entered. The Portuguese player made a long pass. Ronaldo tried his best to catch up and shot in the penalty area. The ball was confiscated by Bruno and did not give Portugal any chance.
In the 90th + 6th minute, Pepe wanted to hit the goal with a header, but the ball went wide again and crossed the goal. Portugal missed the last chance to score.
At the end of the game, Morocco beat Portugal 1-0, reached the top four, and sent Portugal home.