Real Madrid and Barcelona will not attend La Liga special meeting in Dubai
2022-12-01 13:36
La Liga notified on November 25 that it will hold a special meeting of La Liga in Dubai on December 7 this year, and Real Madrid officially issued a statement .
The statement stated that La Liga said that this special meeting will be held "urgently" in Dubai on December 7. This special meeting will be used to discuss the revision of the La Liga statute and a number of important amendments to internal regulations. In order to make it easier for everyone to attend the meeting, the Western Canada Union will provide pick-up and accommodation for club representatives and accompanying personnel.
Real Madrid considered the call to be illegal because the clubs were called up more than 5,000 kilometers from La Liga headquarters. It is unreasonable to solve the problem of changing the internal rules of La Liga in such an impromptu and urgent way without discussion and calm analysis.
Real Madrid always stated in the statement that the West Canadian League 's move to call more than 100 people to Dubai to participate in the special meeting during this period will incur high costs, which is very inappropriate. Clubs are facing very difficult times with declining revenues in recent years, and it is incomprehensible to ask them to increase unnecessary excessive expenses under such circumstances.
Based on the above reasons, Real Madrid stated that they will not send any representatives to Dubai and regret this decision of La Liga. The economic loss and serious damage to the image and reputation of Spanish football.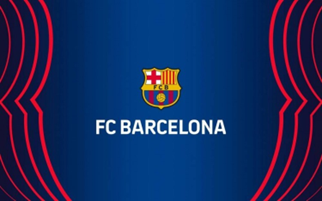 In addition, Barcelona officials also stated that they will not participate in the conference. Barcelona believes that these matters require prior discussion and a wider and participatory analysis in order to best reach a consensus on such a wide-ranging reform. The Barça club has always reached a consensus after a coherent review of the issues and respect for all positions.
Therefore, Barcelona believes that now is not the right time to go to Dubai to participate in the conference, which could have been held at the La Liga headquarters. Barcelona opposes any actions that they consider detrimental to the rights and interests of La Liga.