Record responds to FPF statement: Cristiano Ronaldo's threat to leave the team is true
2022-12-09 13:32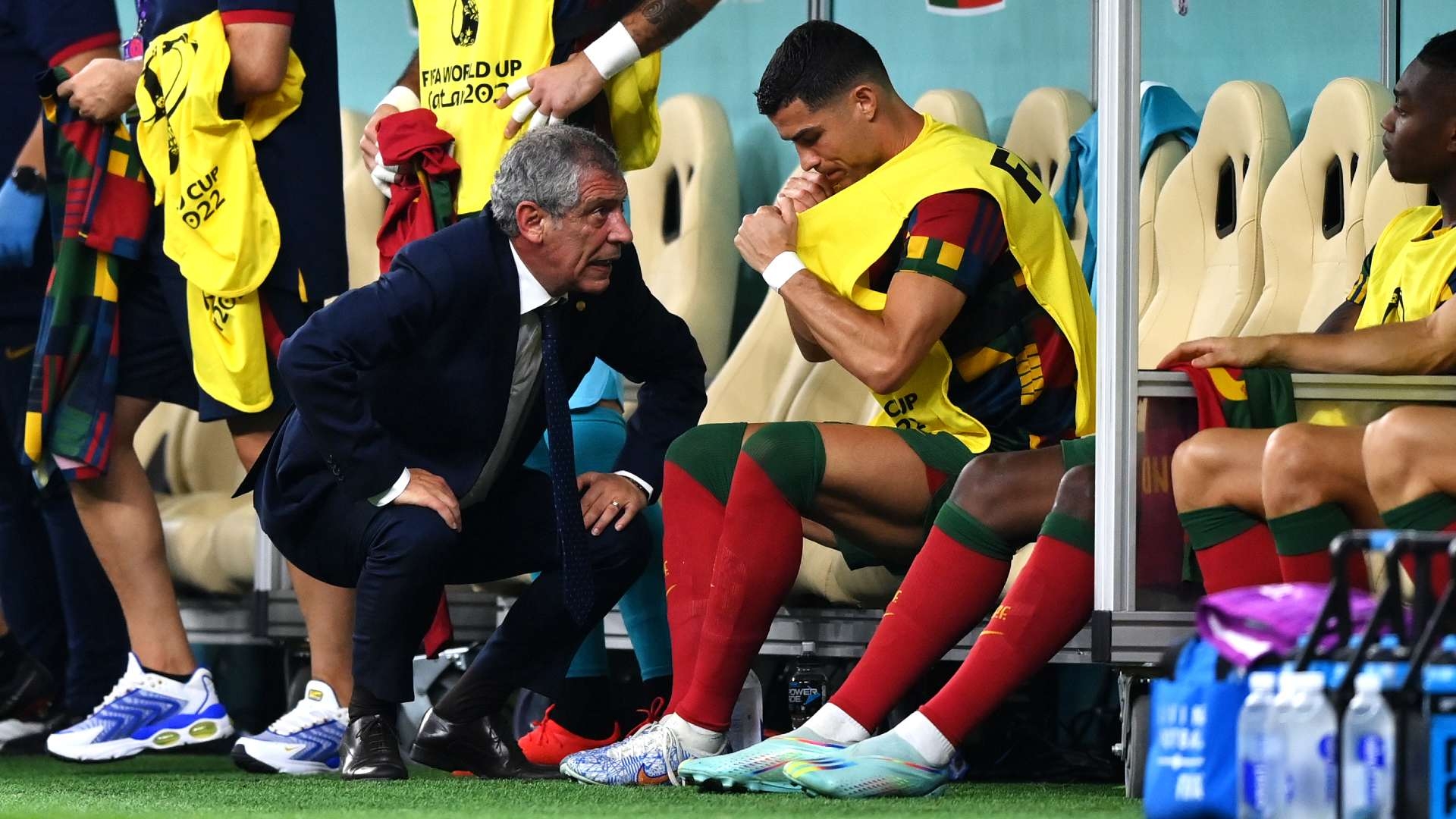 After the Portuguese Football Federation (FPF) denied the news that Cristiano Ronaldo threatened to leave the team, the Record, which first disclosed the matter, immediately issued a statement, saying that the content of its report was completely true.
The newspaper stated that their reports came from multiple reliable sources: "The Record reiterated that the news reported on Thursday was obtained from multiple sources. The conversation between Fernando Santos and Cristiano Ronaldo took place on Monday night. On the eve of Portugal's match against Switzerland, the atmosphere was extremely intense, and the captain (Cristiano Ronaldo) even proposed to leave the team."
The Record then added, "The dialogue between the two continued, and the player himself quickly dispelled this idea. He realized that this is not the right time to make a decision."
The statement of Record is undoubtedly a response to the Portuguese Football Federation-the latter just issued an announcement today, refuting Ronaldo's threat to leave the team: "This Thursday, it was reported that Ronaldo was talking to coach Fernando Santos. Threatening to leave the national team. FPF would like to clarify that the captain Cristiano Ronaldo never threatened to leave the team during his stay in Qatar."
"Cristiano Ronaldo serves the national team and the country every day. The unique record he created not only must be respected, but also proves his unquestionable dedication and dedication to the national team."
"As the player with the most appearances in the history of the Portugal, his dedication was once again confirmed in the 1/8 finals of the 2022 World Cup with Switzerland."
Regarding the clarification statement of FPF, Record was noncommittal. The newspaper responded by saying, "FPF has again denied reports about the internal affairs of the national team. This time they are in the form of an official statement, confirming that Ronaldo has never threatened to leave after learning that he was excluded from the starting lineup against Switzerland."
"This is not the first time that FPF has denied relevant news. Before, we witnessed the national team coach change his version of the facts in just 3 days. This time let's see if the official version of FPF can last longer ."