Scaloni becomes champion coach on his first World Cup trip
2022-12-19 11:04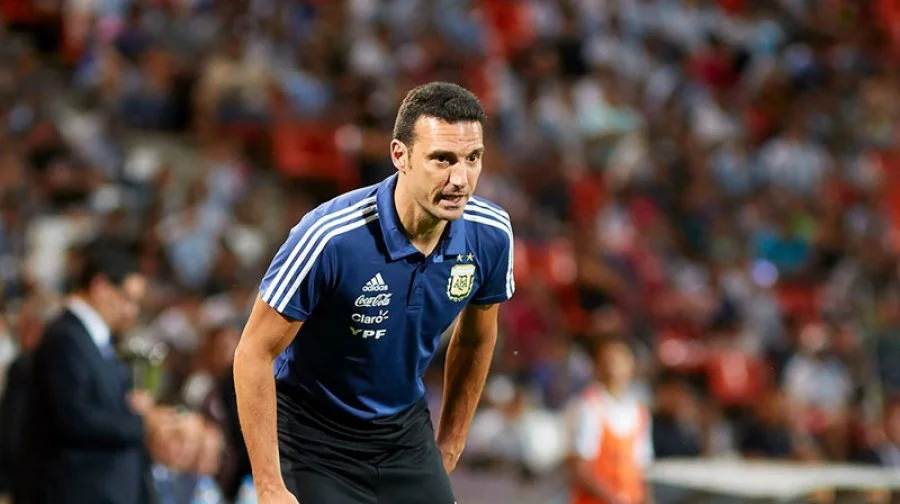 The 2022 Qatar World Cup ended early this morning. Argentina defeated the defending champion France in a penalty shootout, and finally defeated their opponents 7-5, harvesting the third World Cup in team history . It is worth mentioning that Argentine coach Scaloni was successfully crowned as the world champion coach in his first World Cup trip.
Scaloni has led the team to 40 wins , 12 draws and 5 losses in 57 games since he turned from an assistant coach to a full-time Argentine coach in August 2018. They have only lost one game in the past 43 main games, which is the first match of this World Cup group stage, losing to Saudi Arabia 1-2, and then passed all the way in the World Cup. The 44-year-old Scaloni has become the youngest world champion coach in nearly 44 years. Argentina also had a champion coach in 1978, the then 39 -year-old Menotti.
In addition, to win the Copa America and the World Cup in 2021 and 2022 respectively, Scaloni became the third coach in history to achieve this achievement after Zagallo and Parreira, and the first coach in Argentine history to achieve this achievement. Achievement coach.
Although Scaloni broke so many records overnight, he is actually still a novice on the coaching bench. Except that he briefly served as an assistant coach in Seville for 10 months after retiring , the rest of his time was spent on the coaching bench of the Argentine national team. The first adult team in his coaching career was the Argentine national team, and he has never officially coached a club.
As he led the Argentine national team to win two consecutive championships in two years, Scaloni successfully wrote his name and coaching experience in the history of the World Cup.