Serie A star Mihajlovic dies of illness at the age of 53
2022-12-17 09:01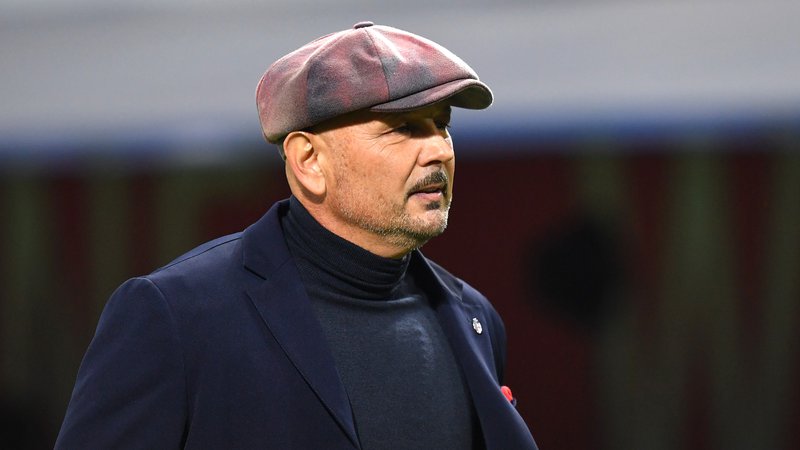 Serie A legend Sinisa Mihajlovic died of leukemia on December 16, 2022, at the age of 53. The sad news has now been confirmed by his family.
obituary
"Wife Ariadne, together with children Viktorija, Virginia, Miroslav, Dusan and Nikolas, granddaughter Violante, mother Vikyorija and brother Drazen, convey with grief the unjust and untimely death of their exemplary husband, father, son and brother Sinisa Mihajlovic, "Mihajlovic's family said in an obituary.
"A unique professional and an extraordinary human being who helped all and was kind to all. He bravely fought a terrible disease."
"We are grateful to the doctors and nurses who have followed him with love and respect over the years, especially Dr Francesca Bonifazi, Dr Antonio Curti, Prof Alessndro Rambaldi and Prof Luca Marchetti. Sinisa will always be with us. live with all the love."
player era
Mihajlovic was born in Yugoslavia in 1969. As a player, he played for the local Vojvodina and Red Star Belgrade, Serie A Rome, Sampdoria, Lazio and Inter Milan. He spent 14 years in Serie A and has 11 championship titles, including 2 Serie A titles, 4 Italian Cup titles, 3 Italian Super Cup titles, 1 UEFA Super Cup title and 1 Cup Winners' Cup title.
As a defender, Mihajlovic is known in football for his excellent free-kick scoring ability. So far, he still maintains the record of scoring the most free kicks in Serie A with 28 goals, ahead of Pirlo, Maradona and others.
Mihajlovic also has 63 games with 10 goals in the Yugoslavia national team.
coaching career
After retiring from Inter Milan, Mihajlovic started his coaching career in Bologna for more than 14 years in 2008. He successively served as coach of Catania, Serbia, Sampdoria, AC Milan, Turin and Sporting CP.
In January 2019, Mihajlovic went to Bologna to coach again, but was suddenly dismissed in September this year due to the team's poor record. At that time, his leukemia had relapsed and required further treatment.