Should Argentina's penalty be awarded against Croatia in the World Cup?
2022-12-15 16:29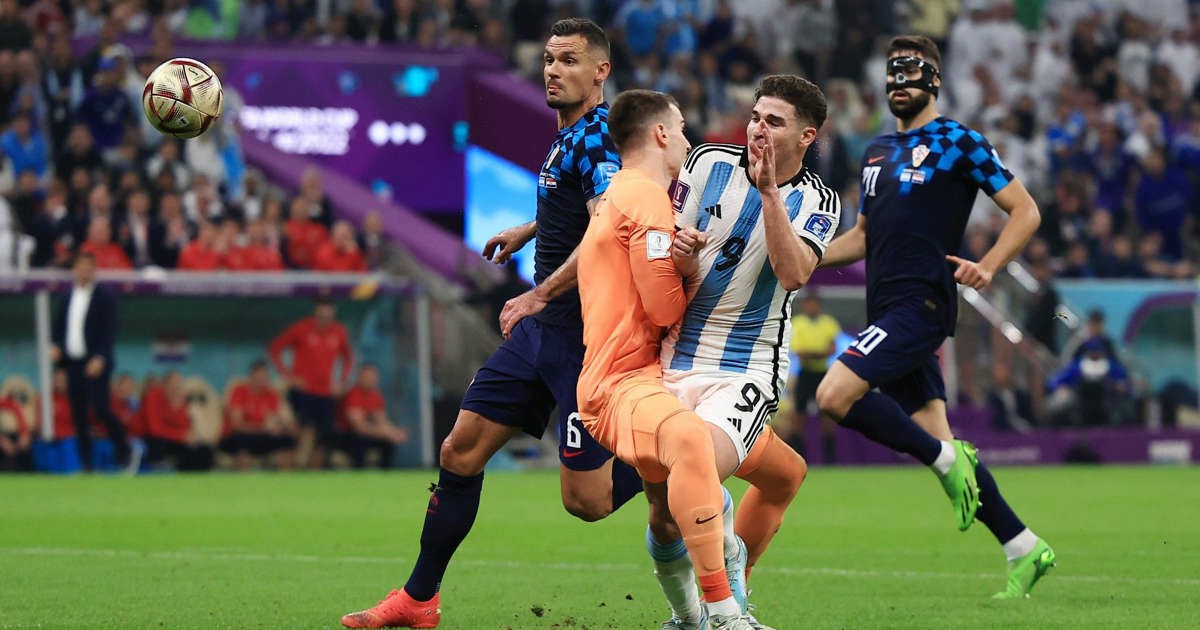 In the first semi-final of the 2022 World Cup , Argentina beat Croatia 3-0. After the game, many voices questioned Julian Alvarez's penalty for Argentina, including Neville, Keane, Wright and others; there were also many referees who supported Daniele Orsato's penalty, such as former Spanish referee Eduardo Iturralde Gonzalez, FIFA Top 100 Referee Keith Hackett and others.
Views of Neville, Wright and others
Regarding the penalty kick scored by Messi, the three guests Neville, Wright and Keane of the British broadcaster ITV all believed that the referee made a mistake. Neville was the first to say: "No [it shouldn't be a penalty], not at all."
"The goalkeeper just moved to the right after coming out, stopped before the opponent shot, and Alvarez just hit his leg."

"It wasn't a penalty. What else could he have done? He had to make that move to try and save, he couldn't get his leg out of the way. If he went on and hit Alvarez, I'll concede the referee's decision. Fair. But he stopped before the shot and I don't know if it was a penalty or not."
Wright agreed with Neville, adding: "Alvarez kicked the ball wide, he had finished his shot and the keeper couldn't do anything but stand still and it hit him. The referee didn't watch the VAR video, I can't understand."
Comments by Iturralde Gonzalez, Hackett et al.
Neville, Keane and Wright questioned Argentina's penalty kick, but the referee experts headed by Eduardo Iturralde Gonzalez and Keith Hackett were noncommittal. Iturralde Gonzalez made it clear on the Carrusel Deportivo show, "It was a very clear penalty."
He then explained the referee's penalty at the time: "I believe Livakovic wanted to touch the ball first, but the Argentine player arrived first and the goalkeeper knocked him down. Bad luck..."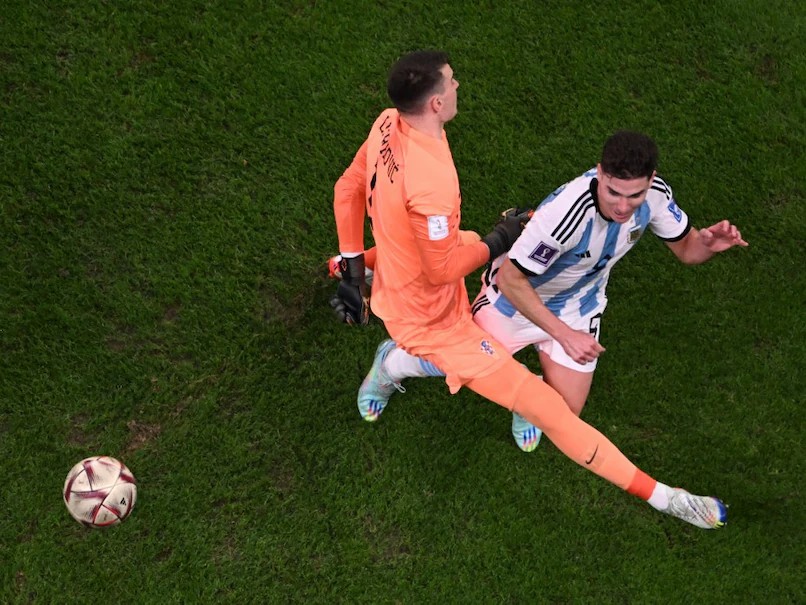 "There was no offside. An obvious penalty. It was a very obvious penalty. The Argentine player (Alvarez) was very clever, he went to the other side and the goalkeeper couldn't do anything else. It was a penalty."
Keith Hackett also agreed with the referee's decision at the time. Writing in The Daily Telegraph, he said: "I don't understand why there is so much debate in the ITV studios about whether Argentina deserves a penalty or not."
"I have a lot of respect for Gary Neville, Roy Keane and Ian Wright, but the penalty is definitely the right call in my opinion."
" Croatia goalkeeper Dominic Livakovic has been impressive in this World Cup. However, when Julian Alvarez tried to flick the ball past him, he apparently stretched out his right leg, making the Argentina striker was down. It was clearly a DOGSO. A penalty and a yellow card were perfectly correct."