Soccer News | Brazilian football's Vinicius Jr. wants to end Nike deal
2022-12-05 11:30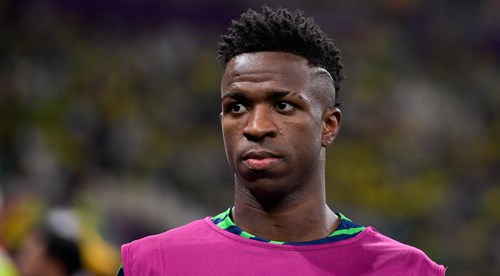 Brazil's Real Madrid striker Vinicius Jr. is trying to end his sponsorship deal with Nike, saying the player believes he has been treated unfairly by the American company.
According to reports, Vinicius Jr. , who is currently playing for the Qatar World Cup national team, has contacted a lawyer to seek a lawsuit aimed at terminating the deal, which is valid until 2028 .
Pooh's media status has risen rapidly at this World Cup, appearing in several commercials and appearing in front of the Brazilian public even more than Neymar between national team games. On his social media, the player has a " bright spot " on every brand that ends its partnership , but not Nike . The move to tidy up the branding came after the brand's lawsuits, so Nike never showed up.
biggest asset
Vinicius Jr. , 22 , has been one of Nike's biggest assets in Brazil after Nike terminated its endorsement deal with Neymar in 2021 , while the American apparel and sporting goods maker also sponsors the Brazilian national team.
Nike have parted ways with Neymar , completing a high-profile deal 15 years after signing the 13 -year-old attacking star . Neymar and Nike have been unable to come to an agreement on how much to pay him for a contract extension.